19th CISC Quebec Steel Design Awards of Excellence
CISC Quebec Region held their 19th Design Awards of Excellence in Steel Construction at the Planetarium Rio Tinto Alcan in Montreal, on Monday November 6th, 2017.
This remarkable event has inspired industry leaders and dedicated professionals in the province. Under the theme "SKY IS THE ONLY LIMIT FOR STEEL" the gala was an opportunity to recognize outstanding engineering and architectural projects that have inspired industry leaders and passionate professionals in the province.
A total of 38 projects were selected as finalists out of 93 submissions. The Steel Design Awards were proudly presented to 13 winners in the following 12 categories:
CISCWebAdmin
2017-12-13T14:45:38-05:00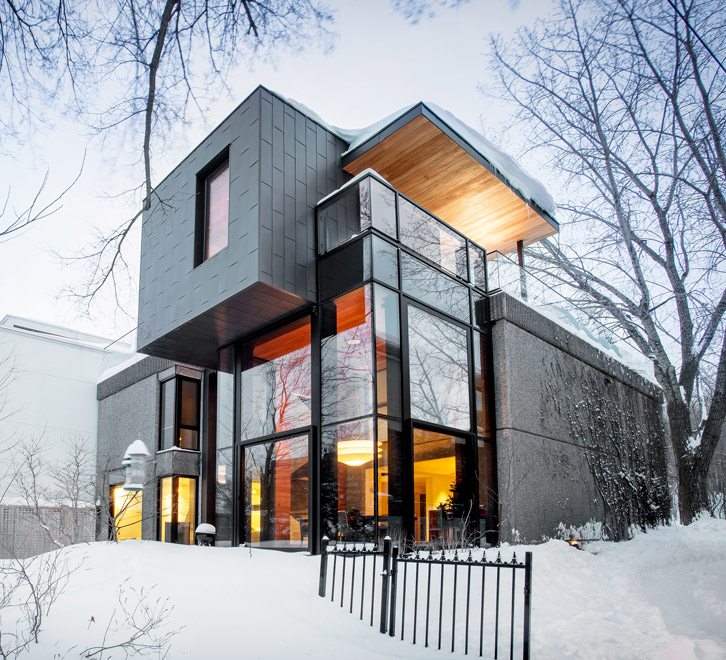 Category: Residential Projects - Renovations | Winner
Thank you to our sponsors