CISC Education & Research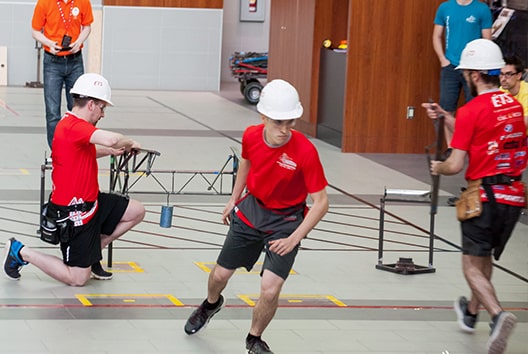 Building the Future of the Steel Construction Industry
In partnership with the steel industry, the CISC's Education & Research Foundation is committed to the development of progressive educational programs and to the support for innovative and industry-leading research advancements. Our Education & Research programs have been established to address the specific needs of industry development and are geared towards providing support to those who are dedicated to the improvement of steel construction.
With regular consultation with members from the steel industry, we aim to provide support to designers, constructors, regulators, educators, and students enrolled in engineering and architectural schools across the country.
CISC uses scholarships, competitions (bridge competition), research funding and educator support programs at Canadian schools of engineering and architecture to engage and help prepare the next generation of decision makers.
Since 2005, the CISC has funded various scholarships, supported student competitions in architecture and engineering, and provided university research grants totaling over $3 million.
CISC's Education & Research initiatives aim to support the efforts of students with a dedication to developing innovative solutions to complex design and construction challenges in the Canadian steel industry.
Since 2005, the CISC has funded various scholarships, supported student competitions in architecture and engineering, and provided university research grants totaling over $3 million.
The  CISC's  Centres  of  Excellence  are  developed  in  collaboration  with  leading  engineering  universities  across  Canada  and  are  designed  to  be  student-centred  hubs  for  innovation,  research,  learning  and  industry advancement. This initiative focuses on developing educational programs to help graduates gain the skills necessary to design optimized, innovative and economical steel structures.
The first CISC Centre of Excellence is the CISC Steel Centre in the department of Civil & Environmental Engineering at the University of Alberta.
Strengthening Our Commitment to Education & Research
The Education & Research Foundation is a firm believer in investing in our tomorrow today. We are committed to excellence in design and construction in the steel industry, as well as ensuring quality for the future. We remain dedicated to supporting the next generation of steel professionals through various programs and direct funding for research and education at leading Canadian educational institutions.
Our Education & Research programs continue to help students and steel professionals discover innovative steel solutions to solve the most complex design and construction challenges while positioning steel as the material of choice.
The University Research Grants program was created to support research at Canadian universities and technical colleges on topics that are considered to be of interest and importance to the steel industry.
Over 100 research grants have been awarded since 1995 to full-time members of engineering faculties of Canadian universities. As of 2016, the program has been opened up to qualified technical colleges & universities.
CISC is committed to providing funding for engineering and architecture students who demonstrate strong interest and commitment to studies related to steel construction.
Every year, CISC contributes over $112,000 to various scholarships, including regional and donor directed scholarships.
The top scholarships include:
J. Jackson Fellowship ($20,000)
Ontario Erectors Association Scholarship – CISC Ontario region ($20,000)
L. Kulak Scholarship – CISC Alberta region ($15,000)
CISC Kenneth B. Benson Scholarship ($7,500)
11 CISC Architecture Student Scholarships ($3,000 each)
The CISC is the steel industry's main source for innovative Canadian educational programs and resources for engineers, architects, educators and other steel industry stakeholders.
Our various education programs include continuing education and professional development courses, seminars and CISC accreditation programs.
The  CISC  offers  a  comprehensive  and  up-to-date  portfolio  of  self-paced  and  live  online  courses  for  students  as  well  as  practising  engineers,  architects and other steel industry professionals.
The  CISC  hosts  competitions  to  challenge  the  steel  leaders  of  the  future  to  come  up  with  innovative and efficient steel design and construction solutions.
Architectural Student Design Competition
CISC's Architecture Student Design competition is meant to encourage architectural students to consult with experts, engineers and fabricators. We encourage them to discover a true understanding of the structural design and detailing requirements of an actual steel structure – taking the study of steel beyond the technical and into the realm of supposed application.
Canadian National Steel Bridge Competition
In partnership with the Canadian Society for Civil Engineering (CSCE), CISC hosts the Canadian National Steel Bridge Competition (CNSBC) annually across the country to increases students' awareness of real-world engineering issues. This event challenges students to design, fabricate, erect and test a steel bridge structure that meets client specifications and optimizes performance and economy.
Testimonials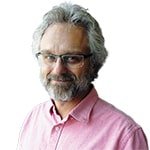 "The CISC Steel Centre is unique amongst industry-university partnerships because we see our relationship with industry reaching far beyond traditional research activities. We are working to tackle big ideas that imagine and transform the future of structural steel, and utilize our tight relationship with our member companies to take engineering education far beyond what's possible in conventional university programs."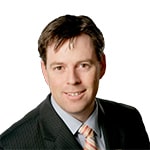 "As the steel industry navigates through challenges from steel tariffs and safeguards, it reinforces our need to invest in the future through education and research. With great knowledge and comprehension, we can position steel as the material of choice. The ERC remains committed to enhancing the steel industry by supporting education and research through numerous ongoing initiatives and activities"