CISC Alfred F. Wong Lifetime Achievement Awards
The annual Alfred F. Wong Lifetime Achievement Award honours individuals who have made significant contributions to the development and success of the Canadian steel construction industry over a sustained period of years. This award recognizes individuals participating within the structural steel design, fabrication, construction, and academic communities.
Recipients of the Alfred F. Wong Lifetime Achievement Award will have:
made a positive impact on advancing the use of structural steel
gained the respect of professional peers
been generally acknowledged as having reached the pinnacle of their profession or industry; and
demonstrated, over an extended period of time (typically 30 years or more), exemplary leadership, mentorship, advocacy, standards development, advancement of knowledge, and/or innovation in design, fabrication, construction, or academia
Kindly submit a brief paragraph of your nominee and why this person is deserving of this award. There is no limit on the number of submissions.
Alfred F. Wong has devoted his career to bridging the gap between structural steel research and needs, between research and code provisions, between codes and design practice, as well as between code implementation and construction.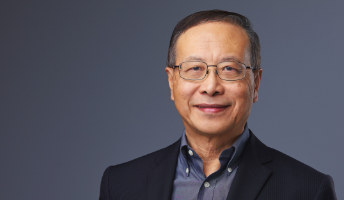 He began his profession as an Engineer with the Canadian Institute of Steel Construction in 1979. He started his dynamic career with the CISC after first receiving his bachelor's and master's degree in civil engineering from the University of New Brunswick and the University of Alberta respectively.
Since then, Alfred has worked tirelessly up the corporate ladder and has held various positions with the CISC including Project Analysis Division Head and Chief Engineer. Most notable, he led the CISC's engineering department as the Director of Engineering for the last 25 years prior to announcing his retirement in January 2019.
In support of the institutes effort to promote the safe, economical and sustainable use of steel, Alfred led the efforts of many steel design projects and assisted engineers from coast to coast in their search of the best solutions for their building and bridge projects all across Canada.
Throughout Alfred's exemplary career spanning over the last 40 years with the CISC he has provided leadership on innumerable projects and has contributed immensely to the steel design and construction industry, as well as to the Canadian Institute of Steel Constructions overall growth. His involvement in projects that have pushed the boundaries in the innovation of steel buildings and bridges across Canada will continue to be celebrated by his colleagues and industry partners today and every day.
Thank you for a lifetime of dedication to the advancement of steel construction in Canada through your unparalleled devotion to expanding the knowledge of the steel industry for the benefit of the society, the steel construction industry, and associated professions.
#SteelStrength #Innovation #Sustainability #WeAreSteel