Registration and Project PDF Submissions close May 12, 2023
Competition Theme
Design an elegant steel structure for an amphitheatre stage in Canada
Students in Canadian Schools of Architecture are invited to submit a design proposal for an outdoor amphitheatre with a seating area and stage covered with an elegant structural steel canopy. The seating typology and capacity and the site are left at the student's discretion but must be located within Canada. An existing amphitheatre site may be selected where the challenge is to propose a new stage and canopy.
Examples of outdoor performance spaces can be found in Canada, but most do not feature a distinctive steel structure above their stage to support props and create a frame around the performers. The challenge of this CISC competition is to design a remarkable structural steel volume above the performance space that will be functional as well as aesthetic to create an architectural landmark for the venue's identity.
1st Prize – Award of Excellence
student team (1) $8,000
faculty sponsor $2,000
2nd Prize
student team (1) $4,000
faculty sponsor $1,000
3rd Prize
student team (1) $2,000
faculty sponsor $500
Proposals will be verified for conformity. Valid proposals will be scored individually by each jury member according to the 5 criteria listed below. The jury will meet in a final round to select, amongst the 10 finalist projects who received highest score, the 3 Prizes of Excellence.
Scoring and judging will be based on the following criteria:
• Aesthetics and ingenuity
• Incorporation of competition theme
• Use of structural steel
• Buildability (specification of steel sizes and shapes)
• AESS finish
The aim of the competition is to introduce students to the use of exposed structural steel and show the design potential of formal expression, detailing and surface finish.
Proposals must exclusively use steel in the design of the structure and for surfaces where appropriate. The design must demonstrate an understanding of the properties and possibilities steel has to offer.
The competition theme requires students to:
• elaborate a structural frame with steel elements
• design buildable connections
• collaborate with a steel fabricator to choose the steel members and their connections
Collaboration between designer(s) and fabricator(s) is encouraged to familiarize students with the industry and allow them to develop a realistic and buildable proposal.
Students and faculty sponsors are encouraged to seek advice and guidance from a local steel fabricator to help chose the right steel sections and elaborate the design. CISC can suggest on request names of steel fabricators.
The competition is open to all current full-time students (individually or in teams of maximum 3) registered in a Canadian school that offers an accredited or non-accredited program of architecture or architecture / engineering of at least 3 years duration.
Each student team should register and identify a primary contact for the team. A faculty professor that endorsed the individual or team must be provided. Teams that include students in engineering are encouraged to participate.
The competition may be conducted as part of a design studio project under the direction of the faculty sponsor or as an independent extracurricular self-directed project. In all cases, winning entries and their faculty sponsor will receive the stipulated prize.
To register, go to the CISC website (https://www.cisc-icca.ca/architectural-student-design-competition/) and select Registration. Create an account, complete and submit the registration form. Registration allows students to receive Q&A and be informed of latest competition updates.
To submit your proposal, click on the link received in your registration confirmation email or go to the CISC website (https://www.cisc-icca.ca/architectural-student-design-competition/) and select Submission. Simply log into your account and attach a single project file in PDF format.
All entries must be received by 5:00 p.m., ET on May 12, 2023.
Jury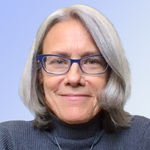 A civil engineer by training, Sylvie Boulanger obtained her bachelor's degree from the University of Alberta, a master's degree in structures from the University of California (Berkeley), and a doctorate from EPFL (Switzerland). Her main area of expertise for 30 years has been structural steel. At the Canadian Institute of Steel Construction (CISC), she led the development of the national approach on Architecturally Exposed Structural Steel (AESS). As vice-president with Supermétal (Canam-Structures), she specialized in multi-story structures and bridges. She was Senior Director of the Research and Applications Division at the Jacques Cartier and Champlain Bridges Corporation (JCCBI). She is currently an independent consultant with MTB Consulting, vice-chair of the CSA S6 standard on the design of highway bridges, senior advisor in asset management with Planifika; and instructor at McGill University.
DIALOG partner Doug Cinnamon is an award-winning architect with design, management and leadership experience with large interdisciplinary teams on complex projects across Canada. He has an inclusive team-based philosophy to yield client-centric design solutions derived from collective team knowledge.

Doug is passionate about design and is a strong supporter of a collaborative approach to problem solving. He believes good design is the result of hard work and attention to detail. His experience encompasses a broad range of building types including Bankers Court Calgary which was the first LEED® Core + Shell Gold certified project in Canada. He is architect of record for the mixed-use TELUS Sky project undertaken in collaboration with Bjarke Ingels Group. Doug was design leader for the $1.6 billion International Facilities Project at the Calgary International Airport and part of a integrated design team for the University of Calgary MacKimmie Complex which achieved a Zero Carbon Building Standard Design Certification from the Canada Green Building Council.

He was a councillor with the Alberta Association of Architects and a committee member with the Consulting Architects of Alberta and is a guest critic at the University of Calgary School of Architecture, Planning and Landscape.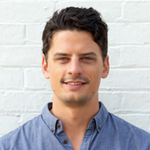 Tobias is an intelligent engineer with a strong international resume, having worked at the Fast + Epp office in Frankfurt and for local engineering firms in New York and London. Through his work in four different countries, he has gained experience through a wide range of projects, including skyscrapers in Manhattan, tension structures at the London Zoo, and prefabricated egg-shaped timber cabins destined for the BC wilderness.

He is currently serving as Director of Digital Practice, as well as the Concept Lab Digital Lead at Fast + Epp where he is leading the digital integration between engineering and BIM technology. He is an active member of the mentorship program at Fast + Epp and a frequent guest lecturer on a variety of subjects incorporating Digital Design and Mass Timber.
Paul Laurendeau is a talented Montreal based architect practicing since 1995 when he established his firm. After a 3-year internship in London and Paris between 1989 to 1994, where he worked for distinguished architects on competition projects, he participated in his early career in many competitions, mostly international. In 2005, he won his first competition to design a 500-seat theatre project in Dolbeau-Mistassini, Quebec for which he got an OAQ prize of excellence. In 2015, he completed the Cogeco Amphitheatre in Trois-Rivières, a 9000 people venue for which he won a Governor General's Medal in Architecture and a CISC National Steel Design Award of Excellence in 2016. Paul Laurendeau is a member of the CISC Education and Research Council since 2016.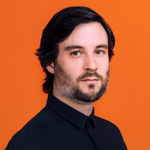 Thibaut Lefort is a structural engineer with a background in architecture. As the founding partner of Montreal-based structural engineering firm Latéral, he is principally involved in the design of architecturally ambitious, sensitive and complex buildings, infrastructure projects and public art. His contribution to the role of architecturally exposed structure has been recognised through many awards received, including several CISC Steel Design Awards.
Schedule
| | |
| --- | --- |
| June 27, 2022 | Competition announced |
| May 12, 2023 | Submission deadline |
| June 26, 2023 | Announcement of winners |
| June 28, 2023 | Publication of winning entries |
| September 2023 | Award of Excellence presented at a virtual presentation |
| September 2023 and on | Touring exhibition of finalists at region events across Canada |
Sponsors
Contact
For more information, please contact us at: