Competition Theme
The Market is the theme of this year's CISC Student Design Competition. The market in a city is a public place for retailers to expose their merchandise. It can be a municipal market, a farmer's market, but also a place that allows community events, the exhibition of art, cafes and food shops with informal seating, areas to sit and relax and service functions like bicycle storage and toilets.
The design challenge is to select a site in a Canadian city where a market would stimulate an underused space, offer nearby services to residents at walking distance, create an area for social gathering that would support small businesses and the local community.
A grand structural steel canopy will be the key architectural/structural element of the market. The canopy will act as a giant roof. Its surface can be transparent or opaque. The design challenge is about creating an elegant steel canopy that establishes a relationship with its context with its height, shape, area, colour and structural steel expression. The design includes the site plan with required permanent and temporary constructions for the market.
1st Prize – Award of Excellence
student team (1) $8,000
faculty sponsor $2,000
2nd Prize
student team (1) $4,000
faculty sponsor $1,000
3rd Prize
student team (1) $2,000
faculty sponsor $500
Honourable Mentions
at the jury's discretion
1 book/student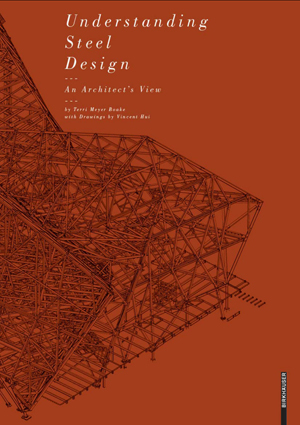 Understanding Steel Design: An Architectural Design Manual
In order to understand how to design and build with steel from the perspective of its architectural applications, hundreds of steel structures have been observed, analyzed and appraised for this book. The resulting account is informed by many years of experience in teaching and providing continuing education. It opens up an innovative approach to the reality of working with steel: a new look both at the state of tried-and-tested techniques, and at potentials emerging in advanced projects that transcend national borders and limits imposed by standards.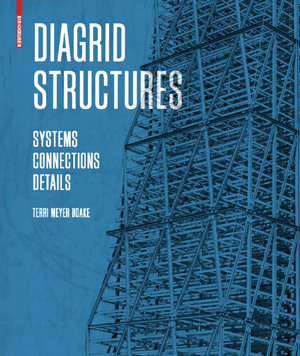 Diagrid Structures: Systems, Connections, Details
Diagrids are load-bearing structures made of steel diagonal grids. They were first used in the great buildings of the turn of the millennium, such as the Swiss Re Tower in London ("The Gherkin") and the Hearst Magazine Tower in New York City. Diagrids owe their ensuing popularity not only to their stunning aesthetic value, but also to their very tangible benefits: lateral loading capacity, a massive saving of material, a significant gain in open, usable floor area, and increased flexibility. At its opening in 2014, the Leadenhall Building in London will be the first skyscraper without a bearing inner core thanks to a diagrid structure.
Architecturally Exposed Structural Steel: Specifications, Connections, Details
This book provides the means for a better control and purposeful consideration of the design of Architecturally Exposed Structural Steel (AESS). It deploys a detailed categorization of AESS and its uses according to design context, building typology and visual exposure. In a rare combination, this approach makes high quality benchmarks compatible with economies in terms of material use, fabrication methods, workforce and cost.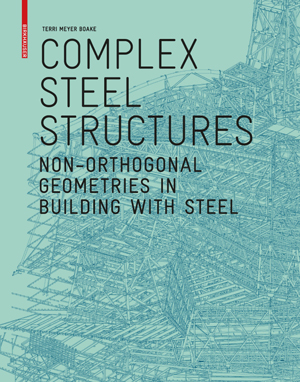 Complex Steel Structures: Non Orthogonal Geometries in Building with Steel
Complexity in architecture, construction and material manipulation is constantly increasing due to our present ability to design, calculate and fabricate an extending range of geometric shapes and systems. This volume addresses the design of complexity in the planning, fabrication and construction of steel structures based on non-orthogonal geometries: curved and chaotic geometries, poly-diagrid systems, lattice-grid structures and others. Topical photographs by the author on a wide range of international projects present innovative methods and techniques, providing an excellent understanding of the possibilities and requirements of complex steel structures
• Incorporation of the competition theme
• Creative approach to interpreting the theme
• Demonstration of the potential of structural steel
• Buildable details
Entries that include specifications of steel sizes, shapes and/or product specifications will be given stronger consideration by the jury.
The competition aims to introduce architecture students with the use of exposed structural steel and show them the design potential in terms of formal expression, detail and surface finish.
Proposals must exclusively use steel in the design for the structure and for surfaces where appropriate. The design must demonstrate an understanding of the properties and possibilities steel has to offer.
The competition theme requires students to:
• elaborate a structural grid with steel elements
• design buildable connections
• collaborate with a steel fabricator to choose the steel members and the connections
Collaboration between designer(s) and fabricator(s) is encouraged to familiarize students with the industry and allow them to develop a proposal in the context of real construction.
Students and faculty sponsors are encouraged to seek advice and guidance from their local steel fabricators to help them chose the right steel sections and elaborate their design.
The competition is open to all current full-time students (individually or in teams of maximum 3) registered in a Canadian school that offers an accredited or non-accredited program of architecture or of architectural engineering of at least 3 years duration.
Each student team should register and list a primary contact for the team. A faculty professor that endorsed the individual or team must be provided. Teams that include students in engineering are encouraged to participate.
The competition may be conducted as part of a design studio project under the direction of the faculty sponsor, or as an independent extracurricular self-directed project. In all cases, winning entries and their faculty sponsor will receive the stipulated cash prize.
Registration is free.
Each student team should register and list a primary contact for the team. A faculty professor that endorsed the individual or team must be provided.
Jury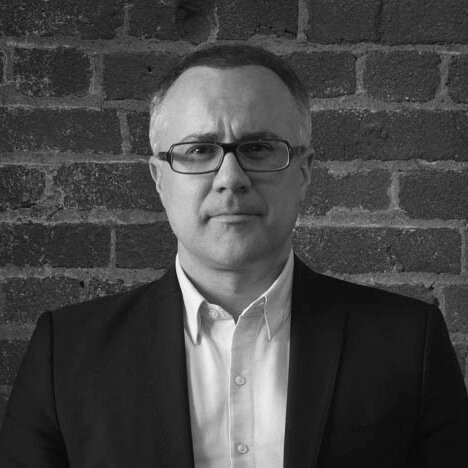 Tyler is a Principal and Design Director of RDHA. His work has received over forty major design awards, including the 2014 Royal Architectural Institute of Canada (RAIC) Young Architect Medal, the 2012 & 2014 Governor General's Medals for Architecture, and the 2018 RAIC Architecture Firm Award. Tyler joined RDHA in 2005 to help begin a transformation of the practice and establish RDHA has one of Canada's leading design firms. Tyler's projects include: the Bloor/Gladstone Library; The Hamilton Central Library and Farmers' Market; the Mississauga Public Library project; the Waterdown Library and Civic Centre; the Idea Exchange Old Post Office; and the Springdale Library and Komagata Maru Park. Tyler's work has been widely published in local, national, and international publications.
Paul Laurendeau is an award-winning Montreal based architect. He established his firm in 1995 after a 4-year internship in London and Paris offices where he worked for renowned architects, mostly on competition projects. Early in his career, he participated in many national and international competitions. He conducted architectural studies on proportions and composition to better understand spatial relationships. In 2006, he won his first major competition to design a 500-seat theatre for the city of Dolbeau-Mistassini, Quebec. He seized the opportunity to study theatre architecture and its history to find a contemporary way to express much admired 19th century theatres. In 2011, he won the competition for the Trois-Rivières Amphitheatre, a 9 000-capacity cultural venue for summer shows that hosted the Cirque du Soleil. He has been finalist for further theatre competitions, winning the Maniwaki project, a 425-seat auditorium refurbishment currently under design. His work is characterized by geometric simplicity, bold colours and contrasting lighting.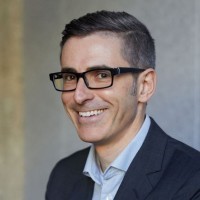 Sean has been building better communities with DIALOG since 2004. As a structural engineer, his primary focus is on urban infrastructure projects, including bridges and slope stabilization structures. He believes strongly in the importance of maintaining and rehabilitating structures to help sustain our existing urban infrastructure. Sean's roles include manager of complex interdisciplinary projects, structural engineering designer, and leader within the DIALOG structural engineering team. His most notable projects include work for the City of Edmonton and Alberta Transportation, such as the Walterdale Bridge, Mechanized River Valley Access, Groat Road Bridges Rehabilitation, and Jasper Avenue New Vision. The Mechanized River Valley Access project is especially important to Sean because it tied together everything he most values in his work and our team philosophy: bridge and building components, multidisciplinary design, and meaningful community development.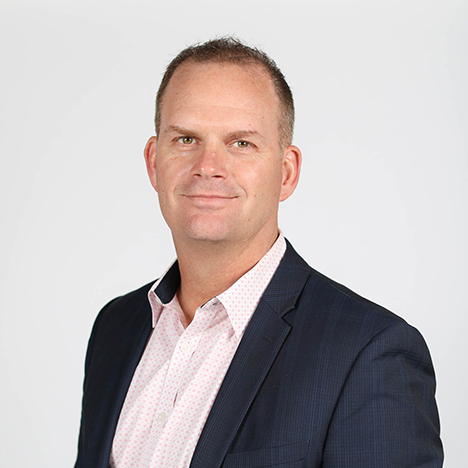 A Canadian steel construction leader built on over 30 years of industry experience with detailed knowledge and expertise across the industry in: drafting, engineering and design; welding, fabrication and construction; quality management systems, standards and codes; safety and project planning and execution; customer and industry association relationship building and marketing; strategic planning, management and ownership. His motivated and proactive involvement across many facets of steel construction has positively affected the strength of the industry.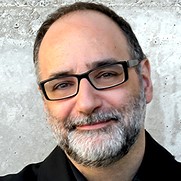 Bechara Helal is the Interim Director of the School of Architecture at the Université de Montréal. Prior of this new position, he was an architect assistant professor and co-editor of the book Architecture competitions and the production of culture, quality and knowledge: an international inquiry (2015). His next book is entitled Architecture in the Lab: An Inquiry into a Paradigm Shift.
Schedule
| | |
| --- | --- |
| August 25, 2020 | Competition announced |
| March 31, 2021 | Registration deadline |
| May 14, 2021 | Submission deadline |
| June 18, 2021 | Announcement of winners and publication of winning entries |
| September 2021 | Award of Excellence presented at the CISC Canadian Steel Conference in Winnipeg and exhibition of the winning entries |
| October 2021 | Touring exhibition of finalists |
Sponsors
Contact
For more information, please contact: