CISC Engineers participate in development activities for many codes and standards nationally and internationally representing CISC and the steel industry at large.
Both CSA Technical Committees, TC S16 Design of Steel Structures and TC S6-14, Canadian Highway Bridge Design Code, have been very busy in preparation for the next edition due for publication in 2019.
CISC staff serve as Vice-Chair of TC S16 and members of TC S6 and TC S413 on Parking Structures. CISC staff are also involved with CSA Committees including S16, S6, G40 and W59.
CISC staff serve the Code Commission responsible for the National Building Code of Canada (NBCC) and several of its standing committees. CISC staff continue to serve the Standing Committee on Structural Design and the Standing Committee on Earthquake Design. Regarding the new Sound Transmission Class (ASTC) ratings introduced in NBCC 2015 for residential buildings, talks continue with potential partners for a joint effort to co-fund a testing programme and/or other means to achieve compliance with the new ratings.
CISC staff engineers also serve several provincial code committees and other committees including the Research Council of Structural Connections, AISC Specifications Committee and ISO Committee TC167.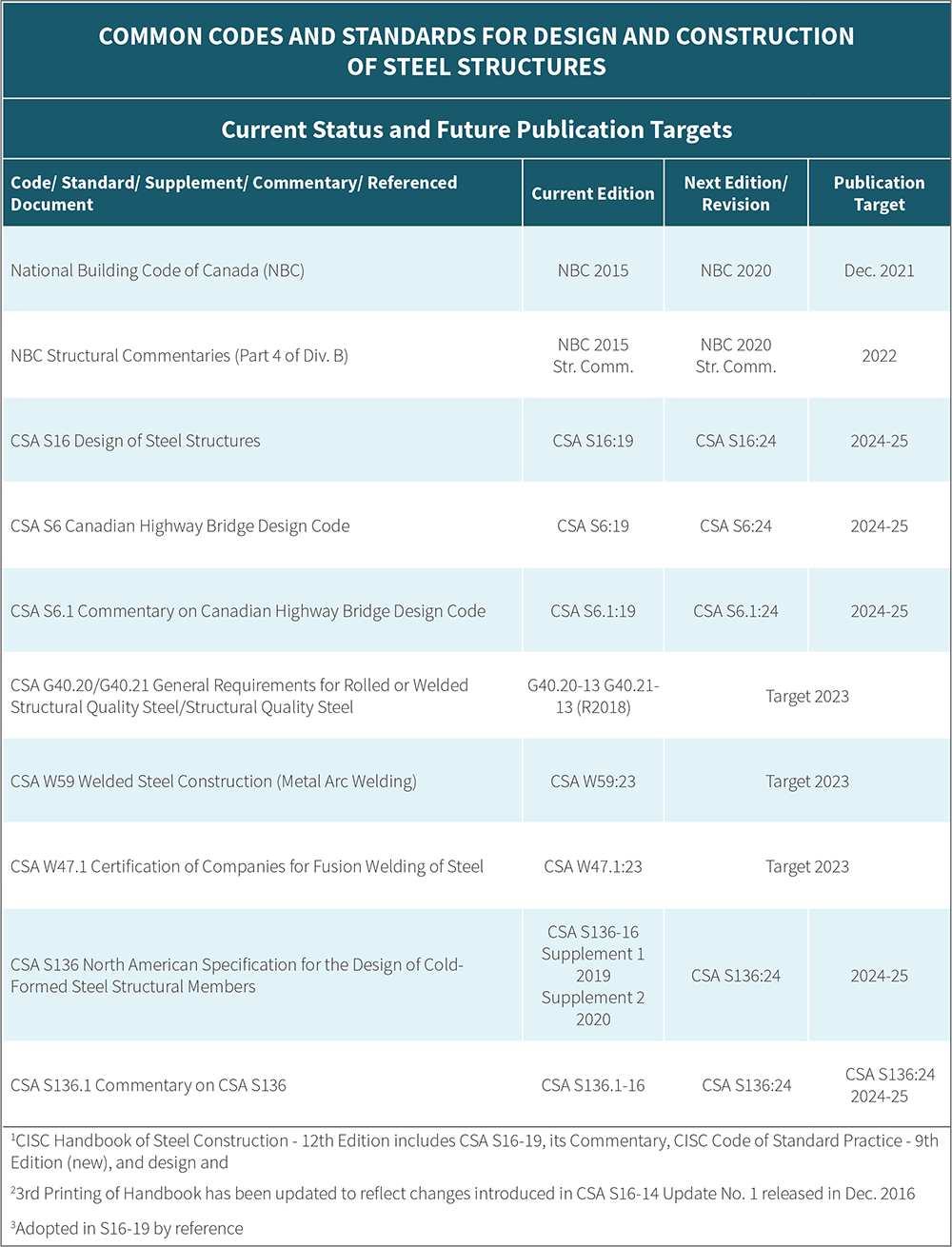 Contact our Solutions Centre for inquiries