Discover Today's Best Ideas and Support Tomorrow's Promising Initiatives
The Research Grants program was created to support the research at Canadian Universities and Technical Colleges on topics that are considered to be of interest and importance to the steel industry.
Over 100 research grants have been awarded since 1995 to full-time members of engineering faculties of Canadian universities. As of 2016, the program has been opened up to qualified Technical Colleges.
Full time faculty of engineering or engineering technology programs at Canadian universities and colleges are invited to apply for a CISC Research Grant. Details of the application requirements are provided in the CISC Research Grant Brochure.  Grants are awarded on subjects judged to be of value in advancing the use of steel in construction and are awarded at the discretion of the CISC Research Grant Committee on the merits of the applications received. Each grant is awarded for a one-year period.
The total value of grants awarded for the 2017-2018 Grant competition is $95,950 and was announced on June 1, 2017.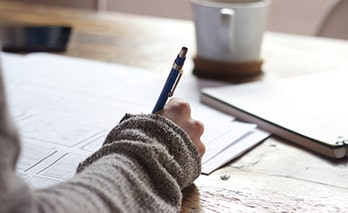 H.A. Krentz Research Award
In addition to the CISC Research Grant, the principal researcher of the highest ranked proposal receives the H. A. Krentz Research Award. The recipient is invited to accept the Award at the CISC Annual Conference. The award is made in honour of H. A. Krentz who made significant contributions to the engineering profession, the development of codes and standards, the education of engineers and to the development of the Canadian steel industry.
Recipients are tagged in the Grants Awarded pages and summarized in the H.A. Krentz Award Winners list
Justin H. Thomas and Kyle Tousignant, Ph.D., P.Eng., A.M.ASCE
Testimonials
"I've always had an interest in steel as a structural material, but being awarded the Jackson Fellowship was like an endorsement from the industry confirming that what I was researching as a PhD student had merit and helped to advance the use of steel in buildings. The Fellowship encouraged me to continue with a career in research and education related to the design and construction of steel structures."
"Without the GJ Jackson Fellowship I would not have been able to pursue a doctorate in engineering. The PhD broadened my work opportunities through Skarborn Engineering, in both steel and aluminum design and welding engineering."
"A few tens of thousands of dollars invested in the steel education of one graduate student might be the tipping point for millions of extra dollars of steel construction being design over their careers. I believe it's a solid, long-term payback for the steel industry."
"I give a lot of credit to the GJ Jackson Fellowship and the CISC for sparking a life-long interest in learning about steel design and about the steel industry.  I have had the honour to share that excitement and knowledge to students who may one day work for the steel industry."
"The GJ Jackson Fellowship gave me an incentive to spend some of the most formative years of my life thinking about steel. Not only did the time I spent on research have potential to improve how steel is used, but it also created an opportunity for me to work as a teaching assistant and course instructor, getting younger students excited about steel."
"Winning the G.J. Jackson Fellowship was a critical ingredient in the founding and success of my company, Cast Connex, which in turn benefits the steel industry through our promotion of structural steel as a building material of choice for architecturally exposed structures."