Organized by the CSCE in partnership with the CISC.
Amid the growing concerns and rapidly evolving COVID-19 virus situation and recognizing this virus is significantly disruptive for all of us and the society in general at the moment, the Canadian Society for Civil Engineering has made an executive decision to cancel the 2020 Canadian National Steel Bridge Competition.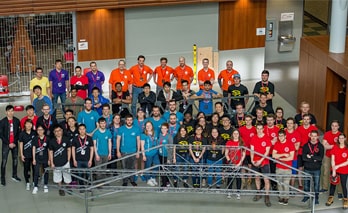 Civil Engineering students are challenged to an intercollegiate competition that supplements their education with a comprehensive, student-driven project experience from conception and design through fabrication, erection, and testing, culminating in a steel structure that meets client specifications and optimizes performance and economy.
The Canadian National Steel Bridge Competition increases awareness of real-world engineering issues such as spatial constraints, material properties, strength, serviceability, fabrication and erection processes, safety, aesthetics, project management, and costs. Success in competition requires the application of engineering principles and theory, and effective teamwork. Future engineers are stimulated to innovate, practise professionalism, and use structural steel efficiently.
Students design and erect a steel bridge by themselves but may consult with faculty and other advisors. Students gain maximum benefit if they fabricate the entire bridge themselves. However, because appropriate shop facilities and supervision are not available at all universities, students may use the services of a commercial fabricator if they develop the work orders and shop drawings, and observe the operations. Students are encouraged to maximize their involvement in fabrication.
The Canadian National Steel Bridge Competition provides design and management experience, opportunity to learn fabrication processes, and the excitement of networking with and competing against teams from other colleges and universities.
Fun. Engineering. Team Spirit.
The Canadian National Steel Bridge Competition (5th edition)
2020 Competition Details :
Dates:

May 14-17, 2020
Location:

Western University
Testimonials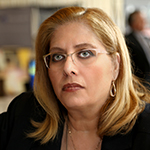 "The focus of the Steel Bridge Competition has always been and will remain to be about students learning through teamwork, collaboration and goal setting. Their passion, vision, hard work, dedication and commitment have been the premise of their achievements; achievements that were witnessed by both winning or losing, for in both cases a golden opportunity unfolded for the students to learn and grow. The CISC is a proud partner of this event, we have and will continue to support and mentor our future Engineers of tomorrow".