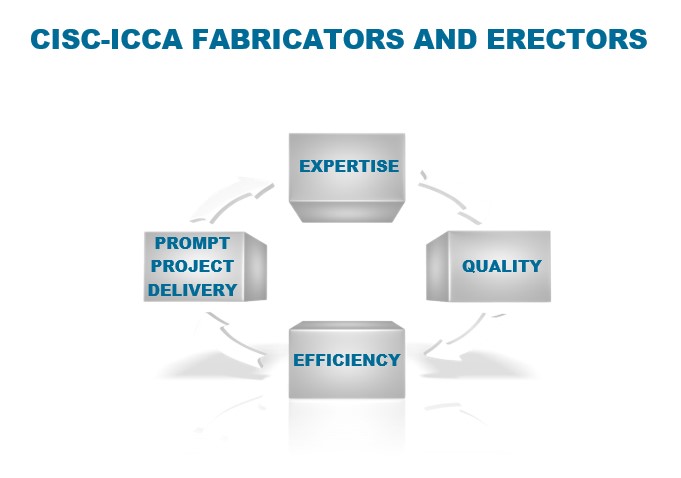 About Elance Steel
With over 40 years of experience, Elance Steel continually strives to be one of Saskatchewan's industry leaders in structural/miscellaneous steel supply by providing unprecedented design, fabrication, and installation services to local and interprovincial clients and projects. With its dedicated team of professionals, Elance continues to challenge the industry standard with its client relationships, and quality of workmanship. Outfitted with a 30,000 sq-ft facility, Elance takes pride in its long history of successfully executing a variety of projects, ranging from small private residential to large commercial/industrial structures. Elance Steel commits to continually and consistently providing exceptional service regardless of project scope and size.
Design
Elance Steel prides itself as one of Saskatchewan's experts in providing innovate structural steel supply services.  Its estimators/project managers, supported by an in-house detailing department, collaborate with engineers, architects, and owners to optimize steel design solutions throughout all phases of the project life cycle.  Such design optimizations can often facilitate field installation strategies and ultimately lead to project cost savings at the client level. Whether its conceptual drafts or IFC drawings, Elance Steel will provide great insight and expertise for all your steel solutions.
Fabrication
Elance Steel's shop team comprises of a group of dedicated individuals, all of whom have been with the company for 10+ years.  A combination of expertise and partial automation enables Elance Steel to take on and supply large quantities of structural and miscellaneous steel with ease.  The shop works diligently alongside installation specialists to ensure all assemblies are fabricated with erection staging/sequencing in mind. In addition to standard structural/miscellaneous steel, Elance Steel also has the ability to execute unique projects, such as decorative or architecturally exposed structural members.
Installation
Elance Steel's field installation team works closely with its shop to ensure assemblies are fitted, documented, and staged to facilitate execution strategies for each project. Its versatile erecting crews are able to perform in varying conditions and within project constraints to ensure projects are completed on budget and on time.  Elance Steel's field team is supported by administrative and project management staff who monitor project controls, coordinate with contactors and relay progress to clients throughout each phase of the project.

A Global Leader in Steel Building Solutions
For 50 years, BEHLEN Industries LP has grown to be the largest manufacturer of steel building systems in Canada. They now serve customers worldwide through a growing network of authorized builders and continue to earn a reputation as a global leader in their industry.
Their success has come primarily through a commitment to quality, innovation and customer service. Their highly trained team and in-house engineering constantly strives to rise above their customers' expectations.
Company History
BEHLEN Industries LP was established in 1969 in Brandon, Manitoba and is Canada's largest manufacturer of steel building systems.
BEHLEN Industries LP was the first North American steel building manufacturer registered to ISO 9001. In addition to ISO they are certified to CSA standard A660, the Canadian standard for Steel Building Systems. Since 2015 BEHLEN Industries has been a Steel Fabricator Member of the Canadian Institute of Steel Construction.
The diversity of their product line empowers them to provide a variety of cost effective building systems to the industrial, institutional, commercial and recreational markets.
They service and sell the market in partnership through their Authorized Builder network, which spans all of North America and parts of Europe. These builders are supported through qualified Regional Sales Managers, in-house engineering and Technical Customer Service Representatives that are located in regional offices throughout North America.
BEHLEN Industries LP is committed to the market they serve by providing quality products and services through cost effective building solutions on time and on budget.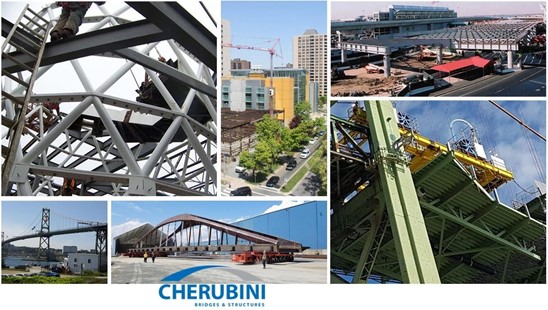 Cherubini Metal Works Ltd. is a leading Atlantic Canadian steel fabricator, designing, producing, and delivering bridges and complex structures around the world. Cherubini's story began in 1967 as a small company building steel staircase railings in Dartmouth, Nova Scotia.
With the knowledge of the steel industry and strong business intelligence of its owners, Cherubini has grown into a large, successful group of companies with an impressive history and an exciting future. They are recognized as one of Canada's Best Managed Companies by Deloitte. With more than 50 years of experience and passion, they work in state-of-the-art facilities with sustainable long-term development, employing talented workers, innovators who strive to accomplish exemplary results through their creativity and workmanship.
They have built more than 150 bridges across the globe, creating infrastructure for towns and cities, fabricated and erected many buildings, developed innovative structures for green and marine technology, creating opportunities for renewable energy.
With services in: Specialized Coatings, Metalizing, Erection, Galvanizing and Transportation, they serve the following markets: Transportation / Infrastructure, Mining, Oil, gas, and chemical, Building, Industrial & Manufacturing, Renewable Energy Products & Services: Full range of bridge structures including: Truss, Box Girder, Tub Girder, 3 Plate Girder, Arch and Pedestrian, Orthotropic Deck Bridges, Highway Bridges, Railway Bridges, Transmission Towers, Related bridge and building products, Structural steel (Beam & Column), Miscellaneous Steel: Stairs, Rails, Steps and Lattice Frames, Welded wide-flange (WWF) shapes, Industrial plate work, Offshore Structures: well heads and form work.

MÉTAL MORO is a renowned and reputable steel frame manufacturer employing more than 37 people. Its 14,500 sq. ft. plant is equipped to respond quickly and efficiently to increased demand from customers.
The factory, with a capacity of 20 tons per day, has the necessary equipment and space to complete all your projects within the shortest lead times.
A cost estimate, engineering services, fabrication or subcontracting: Métal Moro's employees will do everything possible to satisfy you.
Estimates: If you have a sketch, a photograph or simply an idea of the project you wish to perform, Métal Moro's engineers will put together a proposal in line with your budget. If you already have drawings, Métal Moro's surveyors will be pleased to calculate quantities required for fabrication, transportation and installation on site for your planned project.
Detailing and engineering: Their qualified staff in the drawing department has the expertise and technology to quickly and accurately produce plans and drawings of the components to be manufactured.
Fabrication: Whether you require standard or highly complex components, their production team (comprising fitters and welders) is committed to completing your project to meet the stipulated standards and requirements.

GEORGE THIRD & SON are 'Innovators in the steel industry.
They excel when a project demands close tolerances and superior finishing methods. They provide proven experience and expertise to innovatively conceive, design, build and erect steel structures to successfully meet all challenges.
They continuously search for the best and the most effective design solution, ensuring that what they build for you is of the highest standards. George Third & Sons have managed projects of every size, across a variety of market sectors, both locally and internationally; many are complex.
They offer:
STEEL DETAILING & ENGINEERING: Experienced architects for the preparation of plans and documentation for fabrication and erection of steel structures.
FABRICATION: They possess the tools and expertise, including welding, cutting, forming, and machining processes.
INSTALLATION: Their capabilities extend to managing the installation of many types of structural steel designs. They have managed projects of every size, across a variety of market sectors, both locally and internationally.