Commit to your professional growth, manage your skill development and learn from the steel industry's leading professionals with an applied curriculum that advances your career.
CISC Courses offer a wide variety of online training courses & webinars for steel professionals, practising engineers and architects, that are looking to advance their careers. Through a combination of training and assessments, CISC Courses are designed to conveniently provide the right competencies to develop advanced skills and knowledge in steel construction.
With CISC's online training and course webinars, there's not time wasted! Our compact steel related training sessions fit into the busiest of schedules and in no time, you're back on the job using the wealth of relevant information you've gained. You can further focus on advancing your career, all while building safe and sustainable steel structures.
For additional information on CISC's courses, view our cutting-edge course catalogue to help you excel in your career today!
CISC Project Leadership Webinar
Project leadership – where art meets science is designed to take the essential principles of project management (the science) and puts them in the context of human centered design principles (if you don't know what this means, you will by the end of the program!). This program focuses on the importance of aligning people to successfully complete the work (the art!).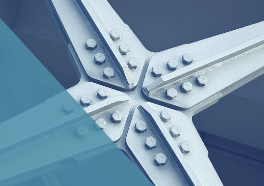 Connections 1
This course is the first in a two level series intended to develop the skills necessary for the design of steel connections as related to the construction of steel-framed structures.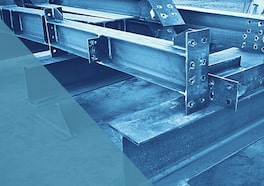 Statics and Strength of Materials
This course is intended to prepare students who do not have a structural engineering background for the design of steel connections.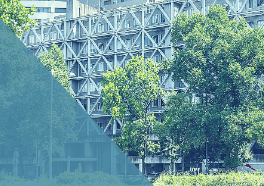 Seismic Design of Industrial Steel Structures + CSA S16-14 Annex M
This Webinar presents the seismic design requirements of the National Building Code of Canada 2015 and Clause 27 of CSA S16-14 as these requirements apply to industrial buildings. In addition, CSA 216-14 Annex M is introduced and applied to the design of pipe and process support structures.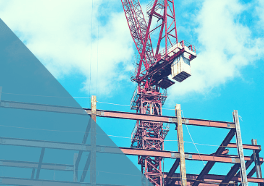 Steel Erection Estimating
This webinar provides attendees an understanding of what goes into the pricing process of structural steel erection.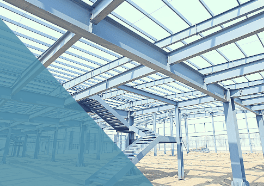 Budgeting Steel Structures
A webinar that will provide attendees with the information required to prepare cost effective pricing for steel structures.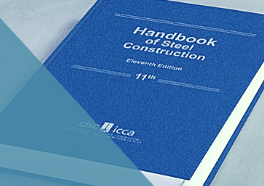 What's New – CISC Handbook 11th Edition and CSA S16-14
These webinar sessions cover changes in CSA S16-14 and the design of steel members and elements using the 11th Edition of the Handbook of Steel Construction. These changes will be covered within 3 sessions.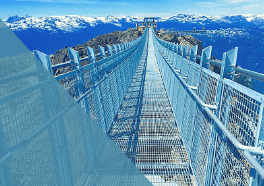 Steel Bridges – Design, Fabrication, Construction
This webinar covers the design, fabrication and construction of steel bridges based on CAN/CSA-S6-14, Canadian Highway Bridge Design Code. The design examples have been updated and new topics have been added including CISC Quality Certification of steel bridge fabricators and the aesthetics of pedestrian bridges.
Single Storey Building Design
This course focuses on practical and economical solutions for framing a single storey warehouse building with attached office area to the requirements of the 2010 National Building Code of Canada and the pertinent provisions of CSA Standard S16-09.
Industrial Building Design
Building a cost-effective structure takes extensive planning in order to successfully achieve. So, in conjunction with the third edition of Crane-Supporting Steel Structure: Design Guide and an updated design examples, we are offering an exclusive webinar course that provides a clear understanding of the most practical and economical solutions to framing an industrial building.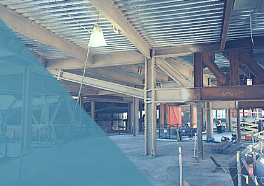 Acceptable & Alternative Solutions for Fire Protection of Steel Structures
This course overviews how steel construction is used with respect to the fire safety requirements of Building Codes.