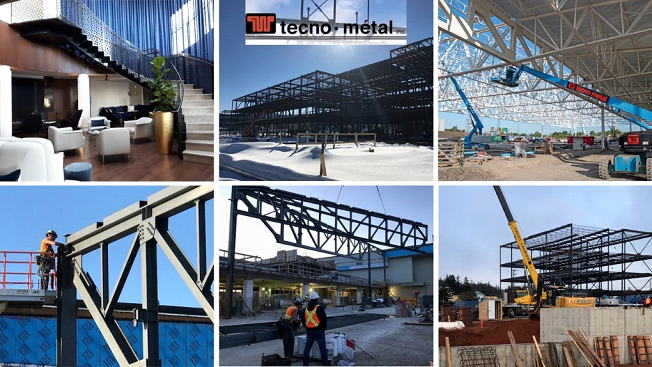 TECNO-MÉTAL
is a manufacturer of structural steel and fabricated metal products in the commercial, institutional, and industrial sectors.  
Established in 1976, this third-generation family business is experiencing strong growth allowing it to complete impressive projects such as the Jean Lesage Airport, the Quebec City Amphitheatre, the Musée National des Beaux-Arts de Québec, and the Centre des Glaces de Québec.  
Tecno-Métal is able to help its customers from the design stage to the final installation for both heavy structural and architectural projects that require an outstanding finish. Tecno-Métal is likewise able to carry out small-scale projects, and projects of more than 1,000 T.   
Their automated equipment and experienced team allow them to offer fast delivery times to meet their customers' exacting standards.