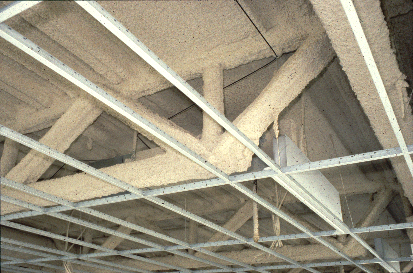 Recently, many new and updated cUL fire-rated design listings for common steel floor and roof assemblies have been added to the UL Directory. These comprehensive cUL design listings are valid for use in Canada without load restriction. Following extensive fire testing and research studies, these design listings were released to cover assemblies and members for common steel-framed floors and roofs.
These cUL listings include: D798, D799, D982, D985, D988, E702, N743, N852, N860, P753, S750, S751, S812, etc. Detailed descriptions for these listings and related information are available at:
http://database.ul.com/cgi-bin/XYV/template/LISEXT/1FRAME/index.html
At the time of writing, most of these listings were recently released. There may be more to come. Interestingly, some of the non-load-restricted new designs are more cost-effective.
These design listings, together with the ULC design listings that are free from load restriction, such as ULC F817, F906, F919, N815 and N816, provide many more options and greater flexibility in the selection of fire-rated designs for steel floors and roofs. Collectively, the said cUL and ULC design listings cover the sprayed cementitious and fibrous products manufactured by all three major producers.
Future CISC updates and fire protection publications will follow.