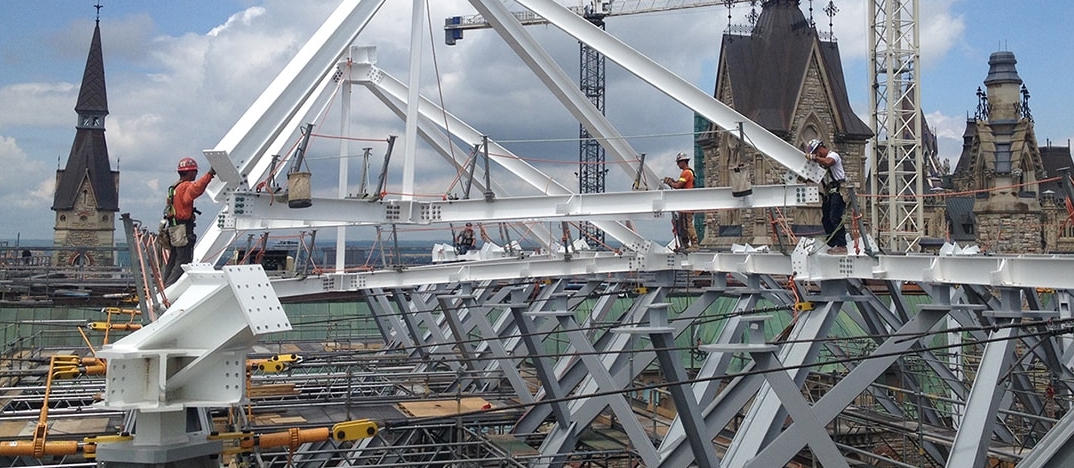 The versatility of steel gives architects and engineers the freedom to achieve their most ambitious visions, and provides contractors with a highly engineered, high-quality building material.
Steel offers consistently high- quality standards, precision products and guaranteed strength and durability in the most challenging environments. Steel is produced to the most exacting specifications under highly controlled conditions, eliminating the risks of on-site variability, which is an inherent disadvantage with other building materials.
Steel offers stronger, more durable and adaptable structures.

Steel structures offer the fastest construction and erection times. The predictability and accuracy of steel components, in addition to just-in-time site delivery, speeds up the process and allows follow on trades to get to work sooner, resulting in quicker building completion and earlier occupancy.

Steel's high strength-to-weight ratio allows for longer spans in buildings and bridges and results in smaller and lighter foundations.

Steel is dimensionally stable and can be manufactured to very tight tolerances, making it easier for engineers to use in building design.

Steel design benefits include longer spans, larger bays and wider frame spacing than wood or concrete construction. This allows for maximized usable floor space and large interior spaces that can be constantly adapted to cope with changing requirements of occupants.

Steel lends itself well to prefabrication, where the assembly of the individual steel elements takes place offsite under controlled, highly regulated and safe factory conditions where leading-edge technology delivers precision engineered components.