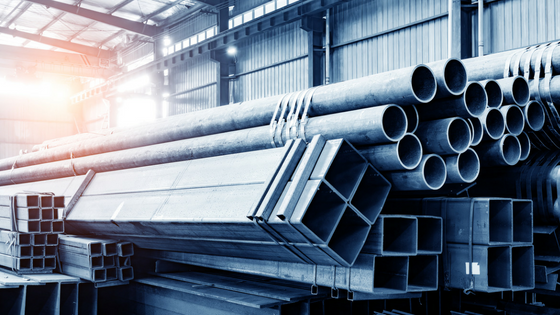 On June 29, 2018, the Canadian government announced the official implementation of their new dollar-for-dollar retaliatory tariffs against the U.S. in effect as of July 1, 2018.
Since this announcement, the Canadian government has released their list of steel products that are affected by the Canadian 25% tariff—all of which were unchanged from the original list released. In general, the common products used in steel fabrication that are now affected are:
Low alloy flat rolled plate and col, bars and rods (all standard grades affected).
Low alloy channels, angles, I, T and beams less than 80mm (all standard grades affected).
All alloy flat rolled plate and coils, bars, rods, shapes and sections—with the biggest impact on weather steels.
HSS and pipe sections (all sizes).
Cast iron and steel (connections).
A more detailed list of products can be found in the link below.
The federal government has expressed their support of the Canadian steel industry by providing a plan of action for those affected by the Canadian tariffs. Financial assistance will be available to businesses who require aid as a result of the new tariffs, in addition to extended access to the federal work-sharing program. Moreover, as a measure to protect Canada against a flood of steel otherwise destined for the U.S., Rest of World (ROW) "Safeguard" tariffs are being considered.
Lastly, the Canadian Ministry of Finance announced a process that acknowledges Canadian steel companies in unavoidable lose-lose situations. This includes businesses who are bound by contracts prior to the May 31st U.S. tariff announcements (i.e. if certain products and/or product sizes were not available, or when tariffs inflicted harm due to unexpected circumstances). A request for remission can be submitted by companies that feel they fall under the aforementioned conditions. More information can be found in the link below.
The CISC will continue to champion the needs of the Canadian steel industry, as well as the survival of the steel businesses within it.