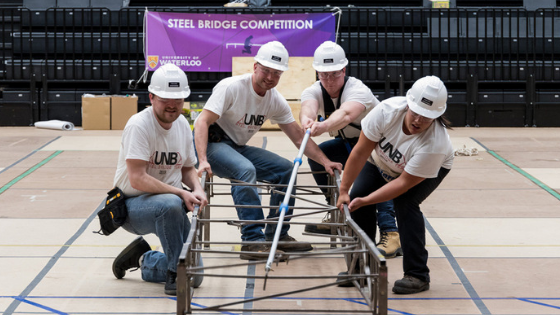 The Canadian National Steel Bridge Competition (CNSBC), alongside the Canadian Society of Civil Engineering (CSCE) and the Canadian Institute of Steel Construction (CISC), are proud to present the 2019 CNSBC Rules and Guidelines.
Every year, the CNSBC challenges students with bright minds and competitive spirits to produce innovative ideas and to collaborate creatively. It's a fun and competitive platform that gives young engineers the confidence to apply their knowledge and learn from our experienced industry professionals.
We encourage all Canadian universities to not only participate in future competitions, but to come prepared to push the envelope even further. In order to maximize this experience, we're urging all competing teams to find new ways to attain sponsorship and to utilize the wealth of resources that the CISC has to offer.
The rules for 2019 event can be found in the link below.