A majestic ivory tower, dominating the skyline of a great metropolis with hundreds of people working in elegance developing and designing steel stuff.
This is what I imagined the Canadian Institute of Steel Construction was thirty years ago, when I started an apprenticeship as a steel draftsman. Now I understand the institute is much more magnificent. Not confined to a single building, but a nationwide membership, with thousands of people that even reach beyond the borders of Canada. A community of leaders that are committed to offering the most innovative and competitive solutions for steel construction. The CISC has a relatively small head office and staff that achieves amazingly amounts of great work; however, the greatness of the CISC rests on the foundations of engagement of members to work on what I call the four "ates": Educate, Collaborate, Advocate, and Celebrate.
The CISC provides many opportunities to engage with industry. When I started as an apprenticing draftsman, I was disappointed with the level of education that was available. In the late 1990's, the CISC's Alberta region provided an opportunity to help develop a formalized apprenticeship program which eventually became adopted across the country. The CISC has a diverse library of publications, courses, guides and knowledge at the ready.
The certification of fabrication was another opportunity for CISC fabricators to collaborate and develop through a regional and then a national quality committee. As a member and Chair of the National Bridge Committee, we created a bridge certification program and collaborated with the industry to influence codes, standards and specifications.
Participating in the "Day on the Hill" in Ottawa and at Legislatures across Canada, was very rewarding. As one of many CISC members, we were amazingly received and supported by Senators, MP's and MLA's. CISC provides awesome opportunities to advocate for our employees, co-workers, and businesses on issues within and outside our borders.
The most fun of all, celebration! Supporting student architectural and engineering competitions, scholarships, and design awards has provided some memorable moments. The CISC continues to fosters and promote all our great achievements.
As I begin my tenure as Chairman of CISC, I ask all members and friends of the CISC to engage with a regional or national task force or committee. Together, we make the architectural, engineering and construction industries better and the steel industry great!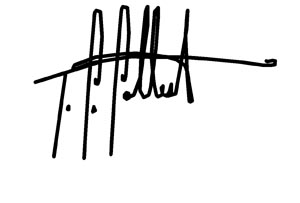 Todd Collister, P.Eng.
The Chairman of the Board