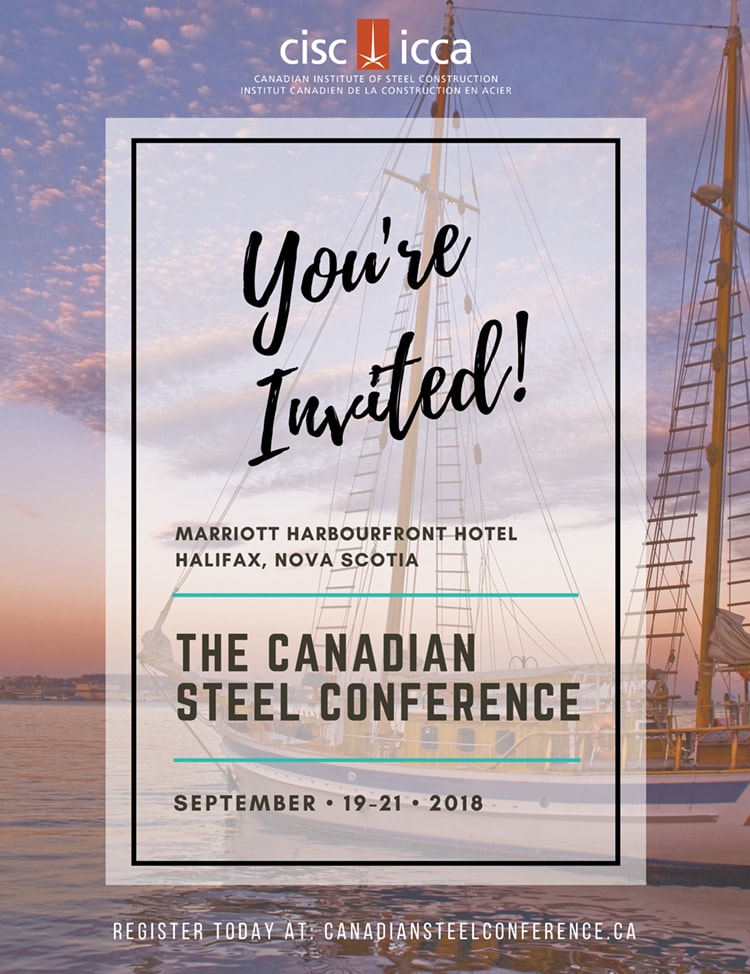 Build your business, boost sales and network with over 300 stakeholders from the Canadian steel industry including consultants from leading engineering and architectural firms.
The CISC Canadian Steel Conference is the Canadian steel industry's one and only business development and executive networking event and the largest gathering of senior level leaders and decision makers in the industry. This annual event provides a unique and targeted opportunity to profile your organization, showcase your products and services, grow sales, and build lasting business relationships.
The Canadian Steel Conference will be held from September 19-21, 2018 at the Marriott Harbourfront Hotel in Halifax, Nova Scotia, one of North America's most cultural and historic cities.
This exciting three day event offers a comprehensive program that is packed with multiple business development, educational, networking and social events including multi-day, multi-track education sessions, and an expanded trade show exhibit showcasing the latest products & services in the steel industry.
Delegates and exhibitors can look forward to networking with over 300 attendees from the Canadian Steel industry and consultants from leading engineering and architectural firms.