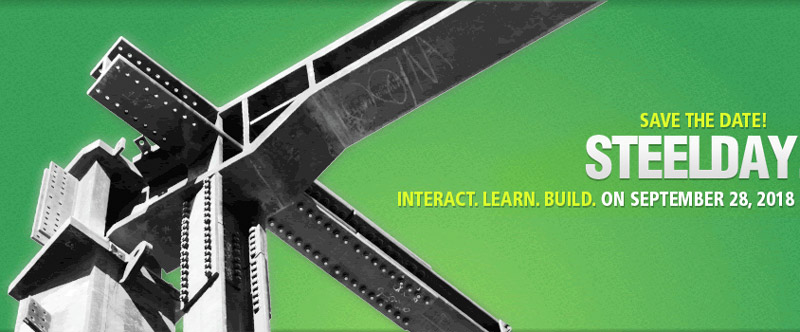 The Canadian Institute of Steel Construction is proud to present SteelDay 2018.
The day will be an interactive and networking event for members of the design, construction and structural steel industry. Across the nation – steel fabricators, mills, service centres, galvanizers, HSS producers, bender-rollers and others will open their facilities, job sites, and offices. Architects, engineers, contractors, developers, students, educators and the general public are invited to see how we contribute to building Canada.
SteelDay is your chance to get to know the Canadian structural steel industry. Personally!