How the Steel Construction Industry Be More Competitive, Work Collaboratively and Deliver Projects With Greater Success?
In a world of global supply chains, all stakeholders are facing construction challenges. This webinar will expose the W5's of how certification increases Canadian competitiveness. You will also have the unique opportunity to meet industry leaders that will share their first-hand experiences!
Thu, Jan 14 2021 1:30 – 2:30 pm EST
Webinar Presenter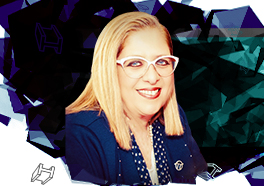 Dr. Hellen Christodoulou brings over 35 years of experience in bridges and major bridge structures across Canada and the US, in the conceptualization, design, rehabilitation and supervision of major bridge projects, superstructure and infrastructure design. She is considered a leading court expert in the field of forensic analysis of bridge and large infrastructure projects.

Dr. Christodoulou holds a PhD in Civil Engineering with specialization in bridges, degrees in civil and common law and a master's in business administration. She is currently the Quebec Region Manager for the Canadian Steel Construction Institute and is an active member of several technical and industry committees for setting industry standards and updating of codes used for design.The Senate Sesquicentennial Medal was conferred to Dr. Hellen Christodoulou, in commemoration of the hundred and fiftieth anniversary of the Senate of Canada and in recognition to her valuable service to the nation, by Senator Rosa Galvez.