The CISC SteelExchange creates the opportunity for the Canadian Steel Construction community leaders to connect and gain knowledge through targeted webinars on a variety of relevant topics. CISC is expanding its reach to all the steel construction stakeholders community to engage through this virtual approach.
The CISC is the destination for the Canadian steel construction leaders to connect and succeed. We have moved to a virtual approach in the interim, to facilitate stronger connections within the steel community.
There are three ways to leverage this service to meet your virtual networking needs, so please:
Preview our list of upcoming CISC SteelExchange topics and register for free!
Get ready to network in the virtual format at convenient times!
Register for CISC's email communications HERE to ensure you are in the know of all the exciting and innovative CISC SteelExchange topics to come.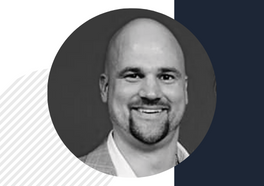 Philippe Laplante
Vice-President, Sales and Marketing
Steel Service Center and Residential Steel Roofing Sales

Ideal Roofing Co. Ltd.
Evolution of Steel in the Residential Market

The use of steel in the residential market is constantly growing and there are endless opportunities and advantages by using metal roofing. During this webinar, we will highlight a few short case studies of different projects completed, that illustrate why consumers have switched over to metal roofing for their residential needs. We will also demonstrate how and why metal roofing and siding were the distinct choices of the Engineers and homeowners, when considering product durability, appearance and life span.
January 27, 2022 @ 1:00 PM – 2:00 PM EDT
Being a CISC Member or Associate Just Got Even Better!
Replay past CISC Steel Exchange Webinars and get access to exclusive videos, resources, design guides and more.