The CISC Steel Exchange creates the opportunity for the Canadian Steel Construction community leaders to connect and gain knowledge through targeted webinars on a variety of relevant topics. CISC is expanding its reach to all the steel construction stakeholders community to engage through this virtual approach.
The CISC is the destination for the Canadian steel construction leaders to connect and succeed. We have moved to a virtual approach in the interim, to facilitate stronger connections within the steel community.
There are three ways to leverage this service to meet your virtual networking needs, so please:
Preview our list of upcoming CISCSteelExchange topics and register for free!
Get ready to network in the virtual format at convenient times!
Register for CISC's email communications HERE to ensure you are in the know of all the exciting and innovative CISCSteelExchange topics to come.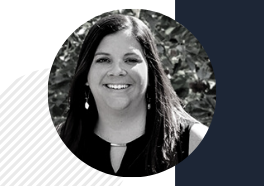 Melissa Lindsley
Director
American Galvanizers Association
Sustainable Development & Hot-Dip Galvanizing
The Sustainable Development & Hot-Dip Galvanizing seminar provides an in-depth analysis of the sustainable aspects of hot-dip galvanizing. Seminar content includes zinc and the environment, LEED, life-cycle assessment (LCA), life-cycle cost (LCC), environmental and economic case study comparisons, and much more. This course is accredited by AIA and RCEP to provide 0.1 CEU.
June 17, 2021 @ 1:00 PM – 2:00 PM EDT
Being a CISC Member or Associate Just Got Even Better!
Replay past CISC Steel Exchange Webinars and get access to exclusive videos, resources, design guides and more.