This year's Education and Research Awards and Scholarships were given to Researchers, Academics, and Students from leading architectural and engineering programs across the country.

 G.J Jackson Fellowship
Taylor Steele is a Ph.D. candidate at McMaster University and is working under the supervision of Professor Lydell Wiebe, Ph.D., a G.]. Jackson Fellowship Recipient himself in 2005. Taylor Steele's research is in the field of seismic resistance of steel structures. [Read More]

CISC Kenneth B. Benson Scholarship
Adol Arop Mawien is a third year student in Civil Engineering at the Lassonde School of Engineering at York University in North York, Ontario.

H. A. Krentz Research Award
Dr. Carlos Ventura is currently the Director of the Earthquake Engineering Research Facility at UBC and has more than 30 years of experience as a structural engineer.
Dr. Ventura's areas of research are in Structural Dynamics and Earthquake Engineering. He has done extensive experimental and analytical research on the seismic response of civil engineering structures. [Read More]


Architectural Student Design Competition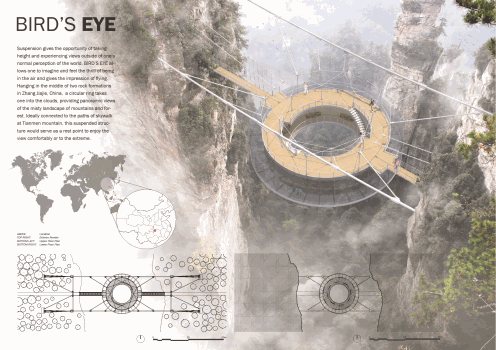 Bird's Eye was chosen for the Award of Excellence because of the elegantly drawn plans of this project are reminiscent of a Dream Catcher, a traditional amulet that filters ideas, dreams and visions and allows only the good to pass and the evil to be caught, which in this case is a perfect expression of the intent of the structure. [Read More]