Supporting Skilled Trades and Celebrating Excellence
The Skills Ontario Competition 2023 was an incredible success this year! As a proud Silver Sponsor, the Ontario Region of the Canadian Institute of Steel Construction (CISC) was amazed by the level of talent on display in the challenging Metal Fabricator Competition.
The Metal Fabricator Competition tested participants in their knowledge and skills in a range of areas including safety, print reading, layout, fitting, cutting and welding.
The Ontario Region of the CISC would like to congratulate Brandon Webster from Durham College who took first place in the Metal Fabricator Competition! Their outstanding performance was a testament to their hard work and dedication to the steel trades. The full list of the winners can be found here.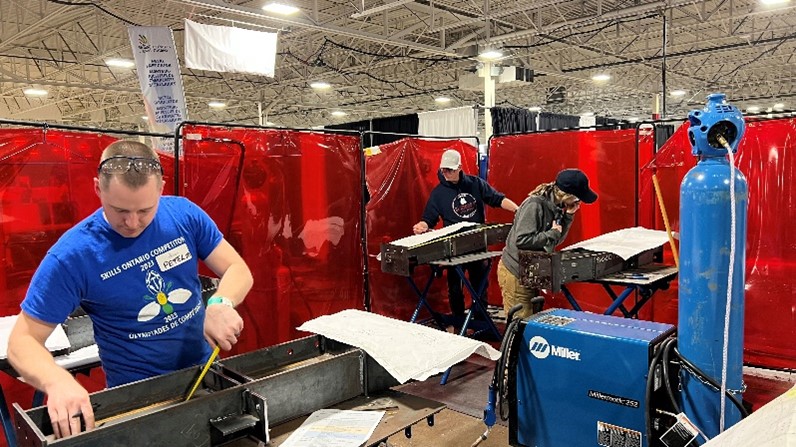 The CISC is committed to supporting events like the Skills Ontario Competition which encourages youth into the steel trades, changes the mindsets of parents, and supports the teachers in the trade education system. The CISC supports the growth of the steel construction industry by encouraging and promoting skilled trades in Canada.
The CISC would also like to thank all the judges, volunteers, and teachers who supported the Skills Ontario Competition. Their dedication and hard work were essential to making this event possible.
Special thanks Walters Inc and Russel Metals, both CISC Members who provided leadership, volunteers, judges, resources and materials making this one of the best competitions ever.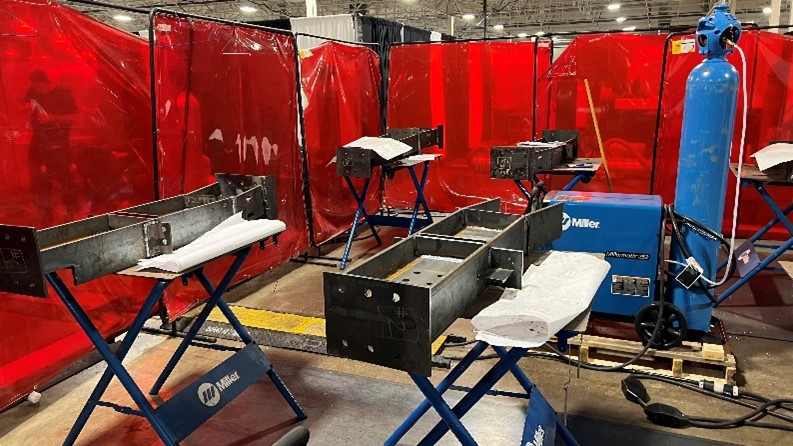 The CISC encourages students to seriously consider pursuing a steel related trade. This line of work is both challenging and rewarding, offering excellent financial compensation. By exploring a career in the steel trades, individuals can acquire the skills to construct impressive and innovative structures.