Postponed to the Fall
THE QUEBEC CISC STEEL SYMPOSIUM WILL BE POSTPONED TO THE FALL IN RESPONSE TO THE COVID-19 PANDEMIC.
Due to recent directives issued by Prime Minister François Legault concerning gatherings of 250 people or more, the 11th Quebec Symposium on Steel of the CISC Quebec which was to be held on May 11 and 12 will be postponed until the Fall, in response to the COVID-19 pandemic. WE WILL ANNOUNCE THE NEW DATES AS SOON AS POSSIBLE.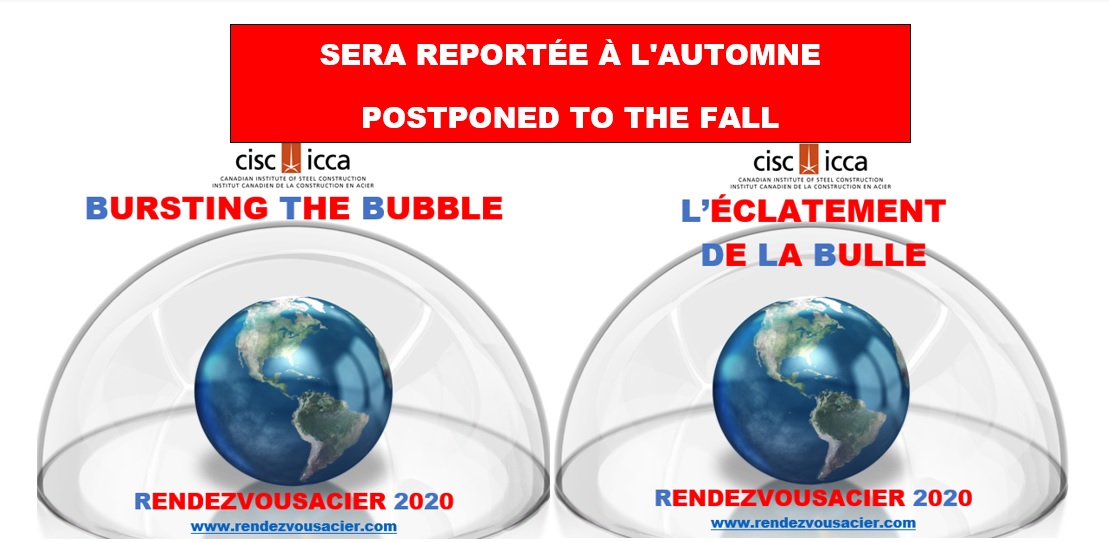 PALACE CONVENTION CENTRE
1717 LE CORBUSIER BOULEVARD
LAVAL, QC. H7S 2K7
The first day of the conference will aim to provide the industry with the latest updates on research conducted at all Quebec universities on steel. The CISC's Quebec region in collaboration with CRITM will be the intermediaries to ensure this link to industry.
The second day of the conference organized by CISC Quebec will focus on the presentation of major projects using an integrated project approach. The teams will present his projects: The Owner, the Architect, the Engineer, the Contractor, the Fabricator, the Detailer!  Together, they will present their project from A to Z, how the team collaborated, the best decisions made, the result of their collaboration in solving challenges and achieving success.