ALBERTA 2009 STEEL DESIGN
AWARDS OF EXCELLENCE
Advantage Steel …
Strength in Innovation + Sustainability
The 2009 Steel Design Awards of Excellence in Alberta
showcased 34 project submissions with
award winners in five categories:
Architectural Award
Steel structures in which architectural considerations predominantly influence the design, particularly those with exposed steelwork. (All building types and bridges.)
Engineering Award
Steel structures in which engineering considerations and the efficient use of steel in unique applications are the predominant factor. (All building types and bridges.)
Industrial Award
Structures, process plants, or other steelwork in which industrial considerations predominantly influence the design.
Sustainability Award
Steel structure in which steel has been used or re-used as part of a sustainable development project that aims to improve environmental impact of the structure by using innovative practices, standards and technologies.
Steel Edge Award
An open category demonstrating excellence in the application of steel design, fabrication, detailing or finishing. These projects or project components demonstrate tremendous ingenuity in addressing unique design, resource or application challenges.
We would like to extend a special thank you to the 2009 Judging Panel for all their hard work and congratulate them on a job well done.
J.J. Roger Cheng, Ph.D., P.Eng.
Professor and Chair of Civil and Environmental Engineering
University of Alberta
David A. Down, Architect, AAA, FRAIC, LEED AP
Senior Architect/Urban Designer
City of Calgary
Hugh Krentz, P.Eng.
Chairman
Standards Council of Canada Ben Louie
University Architect
University of Alberta
Professor Brian R. Sinclair, PhD FRAIC AIA (Intl)
Professor of Architecture + Environmental Design
University of Calgary
CISCWebAdmin
2018-04-18T17:16:58-04:00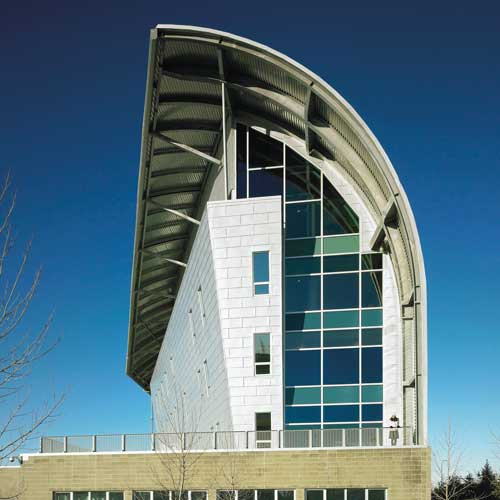 Category: Architectural Award | Winner
Thanks to the more than 60 sponsors who have supported this event.