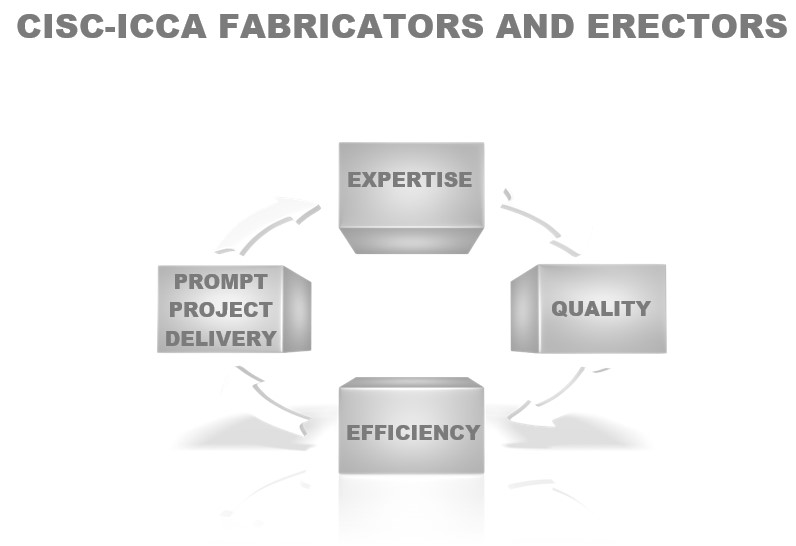 MAGNUM FABRICATORS Ltd. specializes in heavy steel fabrication. Magnum Fabricators first opened its doors in 1993. They are a custom steel fabricator with areas of expertise ranging from Marine fabrication to Bridge building.
Magnum has supplied over 1800 bridges in B.C. and Alberta to date, ranging from 20 ft.  to 600 ft. in length and they also fabricate a full line of All-Steel portable bridges ranging from 10 ft. to 80 ft. in length; with loading ranges from L75 to L165 either having composite, non-composite concrete, and timber deck bridges.
They are reputable and have supplied numerous highway bridges, always adhering to strict bridge code compliance.  They have also worked with most, if not all, the major bridge, pile driving, marine, and civil contractors in B.C. and Alberta.
Magnum is the exclusive distributor of the Elliott Steel line of bollards and cleats, and have supplied to docks across Canada, including the cruise ship terminal at Canada Place.
Their goal at Magnum has always been to provide a high-quality product, excellent service, and on-time deliveries.

IWL Steel Fabricators (formerly Industrial Welding), was founded in the 1950s. In 2012, IWL was purchased by the Clearwater River Dene Nation, and is 100% First Nation-owned.
IWL Steel Fabricators continues to focus on industrial, commercial and institutional projects of all sizes. Specializing in the potash, uranium and gold mining sectors, IWL is also active in the energy industry and the construction of hospitals, schools, condominium projects and commercial retail developments. Through expertise, experience and extensive industry knowledge; IWL is proud to provide their customers with premium value and a superior product to meet their unique project needs.
Their qualified, experienced team of employees includes: – 2 professional engineers – Cad/Cam technologists – 1 International Welding Specialist – Level 2 CWB Welding Inspector – CWB-certified Welding Supervisors – Numerous journeymen steel fabricators and apprentices, CWB tested and certified.
Facilities and Equipment: Between their two shops, they have thirty thousand square feet of enclosed fabrication and processing area as well as 4.5 acres of laydown area.
Main Plant – 18,000 square feet of enclosed fabrication and processing area. – 5-axis CNC plasma cutting fabrication system (maximum beam size – 24″) – High definition plasma plate processing (8'0 x 24'0 bed) – 3 x 5t indoor overhead cranes (16'0 under the hook) – 10t and 5t outdoor overhead cranes (25'0 under the hook) – Shear and brake – Ironworker – Bandsaws – Plate rolls – GMAW, FCAW and MCAW
Plant 2 – 12,000 square feet of enclosed fabrication space with: – Contamination-free dedicated stainless steel area – Interior overhead cranes with 32t capacity (17'5 under the hook) – GMAW, FCAW and MCAW – 4.5 acre exterior lay-down area – Ironworkers – Band saw
Professional accreditation includes:
Canadian Welding Bureau certified to CSA Standard 47.1 – Division 2
Canadian Institute of Steel Construction Quality Systems certified for Steel Structures (annual third party-audited system)
ISNetworld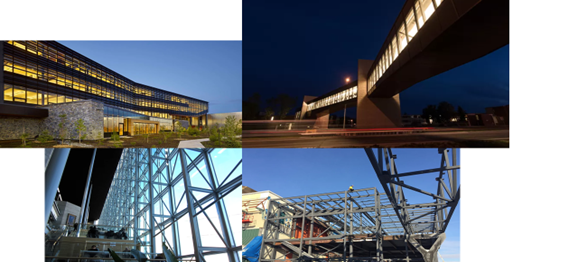 Abesco Ltd. is a Manitoba based fabricator, erector and steel detailing company with over 50 years in the industry.
While specializing in Structural Steel, Abesco has been servicing Manitoba, Saskatchewan and Northwestern Ontario since 1965, and continues to satisfy its customers.
A combination of certified professionals, journeymen, and with leading edge technology and the latest in fabrication equipment, Abesco Ltd is committed to providing their customers with the products and services they deserve.
Design / Drafting – They offer in-house design / drafting capable of any type of steel project. Working on jobs from small miscellaneous metal to large structural and complex projects. The design / drafting team works with state-of-the-art 3D rendering software for all projects.
Fabrication – Latest technology in fabrication production is quick and efficient. They have the latest CNC equipment working with highly experienced shop personnel.
Site installation and erecting finalizes the complete steel package for any type of project.
Safety, quality and delivered on time is their mandate.

With over 40 years of experience, ACIER SELECT is a highly reputed company, renowned for its expertise in building commercial, industrial and institutional spaces using structural steel. They specialize in metallic building structure design, evaluation, fabrication and installation.
On the occasion of its 20th anniversary in 2017, Acier Select proudly celebrated its office and factory expansions. A second story was in fact added to existing offices, extending floor space for various departments and creating new space to welcome a brand-new detailing department. By adding a 60-ton production capacity section to its factory, they increased production capacity and explored new industry markets. Their facilities are optimized with numeric command equipment that pull information directly from their drawing models. This serves to enhance the precision and efficiency of the fabrication process. Acier Select's service includes:
Shot Blast
Drill Line
Angle Master
Automated Plasma Cutting System
Acier Select has improved its lifting capacities to better meet the market's growing demands. The factory has many crane bridges, capable of carrying and lifting substantial loads, weighing up to 60 tons a piece, with a clearance height of more than 25 feet.

Founded in 1996 and having its head office in Northern New Brunswick, Canada, Design Built Mechanical Inc. (DBM) is a mechanical contracting company, working in the design, installation, and management of institutional, commercials, industrial and biotechnological projects.
DBM specializes in environmental performance as well as the design and manufacturing of custom equipment. With a vast experience in environmental applications, the company is involved in the responsible management of household waste, wastewater treatment and septic services.
Versatile, flexible and lead by a dynamic and multidisciplinary team, DBM operates internationally with the vision and expertise to develop infrastructure and equipment to accelerate the improvement of the quality of life in emerging countries. Committed to research and development with well-established partners, the company is currently designing and developing a transportable system allowing the transformation of solid waste into usable fuel (biofuel) and carbon.
DBM does not claim to have a solution to all the challenges facing emerging economies, but it will bring its know-how, knowledge, way of working, dynamism and open-mindedness to contribute to the development of emerging countries while respecting the environment.