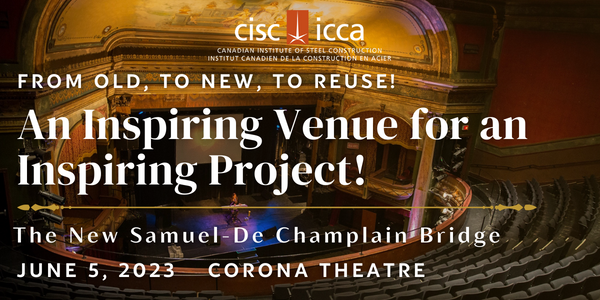 An Inspiring Venue for an Inspiring Project!
A

WOW

Event not to be missed!
The Corona Theatre has been the home to artists and creators!
On June the 5th the Corona Theatre will host the vision and creation
of the
New Samuel De Champlain Bridge!
Corona Theatre
2490 Notre-Dame St W
Montreal, Quebec
From Old, to New, to Reuse!

Steel has a good Story to Tell!
Meet our Guest Speakers!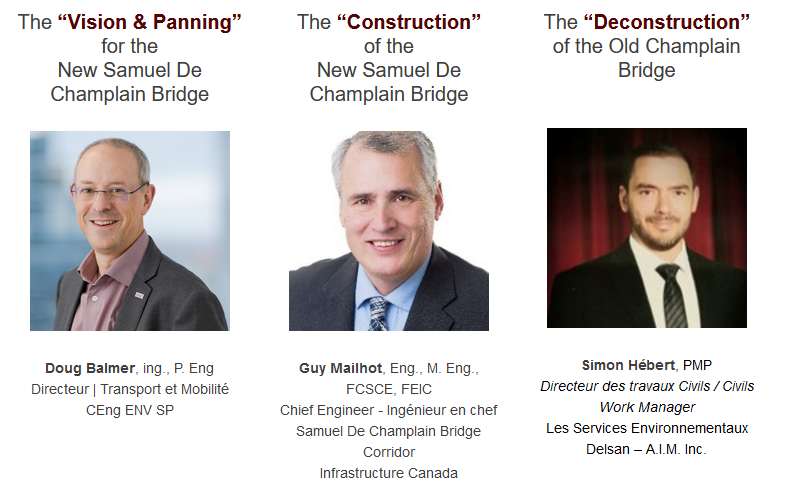 Attend with your colleagues, clients, and friends!
Support the CISC Quebec Region!
Enjoy these unique presentations!
Network with the steel industry with Open Bar and Canapes!
Arrival: 5:30 p.m.
Presentations: 6:00 p.m.
Open Bar & Canapes: 7:30 p.m.
The Quebec Region of the CISC is sponsoring this event with a "Special Offer" like no other!
Choose Your Ticket Category
Tickets are $100
Buy 2 tickets

Get 2 COMPLIMENTARY

Buy 4 tickets

Get 5 COMPLIMENTARY

Buy 7 tickets

Get 10 COMPLIMENTARY