Sophy Hotel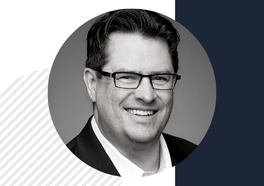 Terrence R. McDonnell, S.E., P.E., P.Eng., SECB
Associate Principal
Klein & Hoffman
Terrence R. McDonnell combines practical structural engineering expertise with an understanding of modern advancements in the building industry; committing every day to finding new and innovative ways to turn his clients' ideas into reality. He leads multidisciplinary project teams to deliver cutting-edge solutions on many building types, including commercial office, education, hospitality, health care, sports and entertainment, transportation, and more. By combining the practical, with modern advances in the building industry, Terry commits every day to a process of turning the client's ideas to reality.
Terrence is active in the architectural and engineering communities, both in the Chicago area and at the national level. He participates on the City of Chicago high-rise committee, the ASTM E06 Committee on the use of glass in buildings and laminated glass walkways, and the ASTM F24 Committee on the standard practice for the design of amusement park rides. He is a past president of the Structural Engineering Association of Illinois, a former board member for the American Society of Civil Engineers Sustainability committee, and was named one of Building Design + Construction's "40 under 40" in 2011
Webinar Description
Mid-rise buildings typically default to steel or reinforced concrete structural systems, yet recently, prefabricated, light-gauge metal, load-bearing wall systems are becoming a strong contender in the residential and hospitality markets. With proper planning, these systems can be used in buildings 10+ stories tall. During this presentation, I will review the general application of these light-gauge steel stud systems and discuss their fabrication and installation. We will examine the Sophy Hotel case study.   The building is a seven-story, ninety-five guest room luxury boutique hotel.  Structural systems are comprised of pre-fabricated light-gauge steel stud bearing walls mixed with structural steel to accommodate building column transfers, cantilevered floors, setbacks, and projecting sign elements.
Tuesday December 7, 2021 @ 1:00 PM – 2:00 PM EDT
Participants are eligible for 0.1 CEU / 1 PDH following verification of attendance.
If qualifying, registrants will be emailed a certificate within 7-10 business days.