J.P. METAL MASTERS 2000 Inc. draw upon a legacy of experience and they create visionary goals in construction, metal fabrication, and market demands.
www.jpmetalmasters.com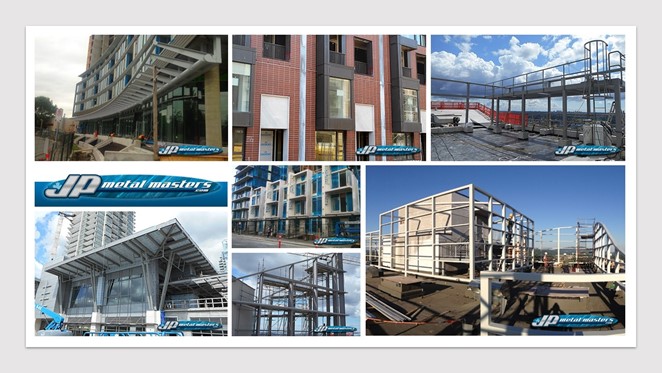 Their services include:
DRAFTING SERVICES: by their subsidiary company JP Drafting, employing a team of certified Steel Detailers and Engineers, detailing a range of projects for fabricators all over Canada and the USA.
FABRICATION & ERECTION: Reputable Steel Fabricators in British Columbia and leaders in Architectural and Structural Fabrication and Erection for Commercial High-Rises, Commercial Buildings, Industrial Facilities, and Aquaculture Manufacturing.
Their 15,000 square foot facility in the Maple Ridge Industrial Park is equipped with six – 5-tonne cranes with tools and equipment to build projects large to small, capable of handling 100 tonnes of structural work per week or 30 tonnes of miscellaneous steel.
Their 3 fully equipped site trucks can transport personnel and equipment to and from jobsites to meet the daily demands of any project.