Innovative Systems Used to Improve Seismic Performance in Steel Buildings
Webinar Instructor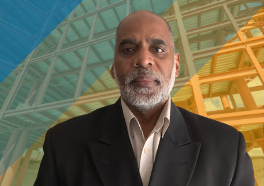 Michael Samuels, M.A.Sc., P.Eng.
Manager of Engineering
CISC
Michael Samuels, M.A.Sc., P.Eng., is a Senior Structural Engineer with 30 plus years of experience in all aspects of structural engineering from planning to detailed design. He has been involved in large P3 Projects e.g. Eglinton Crosstown Light Rail and the Ottawa Light Rail for the City of Ottawa both for Metrolinx/Infrastructure Ontario, the LFLRV Maintenance/Storage Facilities for the TTC; the Spadina Subway Extension including the Highway 407 Station for TYSSE; and the Southeast Collector Trunk Sewer (a 19 km sewer tunnel) for York Region. He has worked on large industrial projects including power plants, gas plant, hospital, school projects, wastewater treatment plants (one of which has won the Nova Scotia Lieutenant Governor's Award for Excellence).
Mr. Samuels has been involved in office, commercial, and residential buildings. In addition, he has also worked on many overseas bridge design projects as a senior designer and supervisor in which one of his designs was awarded the most outstanding engineering design by the Jamaica Institute of Engineers. Mr. Samuels was a participant on the Technical Advisory Committee (TAC) appointed by the Ministry of Municipal Affairs (MMA) to review the changes made by the National Building Code of Canada (NBCC) and to make recommendations on sections to be implemented by the Ontario Building Code in 2017. Mr. Samuels received his Bachelors Degree from the University of the West Indies and his Masters Degree from the University of Waterloo. He is proficient in 2D and 3D analysis using software such as Staad Pro, RAM Structural System and SFRAME.
Webinar Description
A basic introduction to the principles of base isolation and damping devices that have been successfully adopted and incorporated in the design of earthquake resistant structures in various regions of the world with high seismic hazard potential.
Wednesday, Oct 27, 2021 @ 1:00 – 2:00 PM EDT
Participants are eligible for 0.1 CEU / 1 PDH following verification of attendance.
If qualifying, registrants will be emailed a certificate within 7-10 business days.