Free Technical Webinars at Your Finger Tips
Presented by experts from the CISC, these webinars will highlight the tools and resources needed to expand as a practicing engineer.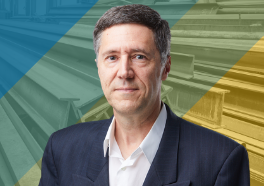 Charles Albert,
M.Sc.E., P.Eng.
Manager of Technical Publications and Services
CISC
Eccentrically Loaded Bolt Groups
Bolted connections are often subject to eccentric loads whose line of action does not pass through the centroid of the bolt group. This webinar covers traditional methods, such as the instantaneous centre of rotation, for determining the resistance of eccentrically loaded bolt groups in connections of various configurations. Bolt groups subject to an inclined point load applied in-plane are included, as are bolt groups subject to an out-of-plane vertical load.
The webinar accompanies the CISC publication titled Eccentrically Loaded Bolt Groups (Design Module 1), 2nd Edition. The use of various charts and tables in the module is illustrated by means of solved examples. Practical applications featuring both bearing-type and slip-critical connections are highlighted. The design methods apply to high-strength bolts produced to ASTM F3125 and comply with CSA Standard S16:19, Design of Steel Structures.
Thu, Apr 29, 2021 @ 1:00 PM – 2:00 PM EDT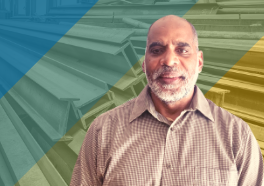 Michael Samuels,
M.A.Sc., P.Eng.
Manager of Engineering
CISC
Steel Design for Low Seismicity
Conventional Construction is the norm in regions of low seismicity. However, earthquake loads need to be checked and compared to other lateral loads (particularly wind) to establish the governing load cases. The design method and design forces are also influenced by the building period, by geometric irregularities and by poor soil conditions. This webinar will introduce to the participant, the methodology of determining earthquake loads and design considerations based on the NBCC 2015 and CSA S16-14 as they relate to regions of low seismicity.
Wed, March 31, 2021 1:00 PM – 2:00 PM EDT
Being a CISC Member or Associate Just Got Even Better!
Replay past CISC Steelcast Webinars and get access to exclusive videos, resources, design guides and more.