Complimentary Technical Webinars at Your Finger Tips
Presented by experts from the CISC, these webinars will highlight the tools and resources needed to expand as a practicing engineer.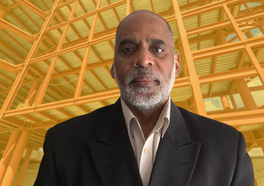 Michael Samuels,
M.A.Sc., P.Eng.
Manager of Engineering
CISC
Structural Steel, a viable alternative for Open Deck Parking Structures
Steel-framed parking structures built today, are radically different from their predecessors. Innovative techniques have revolutionized the corrosion-resisting capabilities of structural steel and have satisfied corrosion concerns. It provides a platform for aesthetic expression that lasts for decades. A steel frame system will improve the return on your investment through benefits in significant savings in project cost and schedule.
January 26, 2022 1:00 PM – 2:00 PM EDT
Being a CISC Member or Associate Just Got Even Better!
Replay past CISC Steelcast Webinars and get access to exclusive videos, resources, design guides and more.