THE SUPREME STEEL built Winnipeg Art Gallery (WAG) is finally opening this week! Here at the Qaumajuq, you will find the world's largest public collection of contemporary Inuit art, in Winnipeg, Canada, and it is celebrating the opening with a virtual exhibition.
https://www.linkedin.com/company/supreme-steel/posts/?feedView=all

CANAM'S STEEL AT THE CANADA GAMES
This 207,904-square foot (19,315-square meter) building includes 1,150 tons of steel components (joists, joist girders, steel deck and beams) and will be hosting the games scheduled to take place from August 6 to 21, 2022 in the Niagara Region.
https://www.groupecanam.com/en/news-briefs/canams-steel-at-the-canada-games/
SOFAB STRUCTURAL STEEL is proud to have been awarded the mandate for the steel structure for the New Loisirs And Sports Center in Saint-Leonard.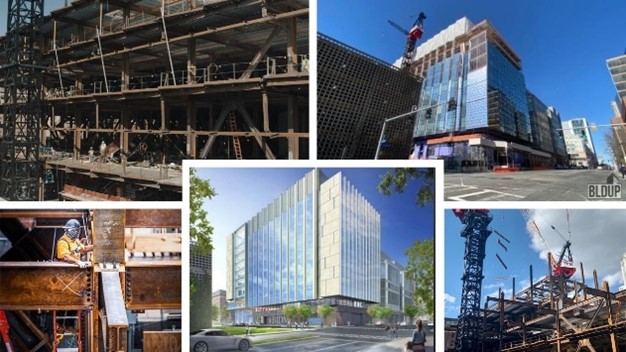 BEAUCE ATLAS: Here's some shots of before, in making and as of today from our project Beth Israel Deaconess Medical Center: hospital of 5000 tons !
https://www.linkedin.com/posts/beauceatlas_voici-des-photos-avant-pendant-et-en-date-activity-6783771759410868224-Vk6u