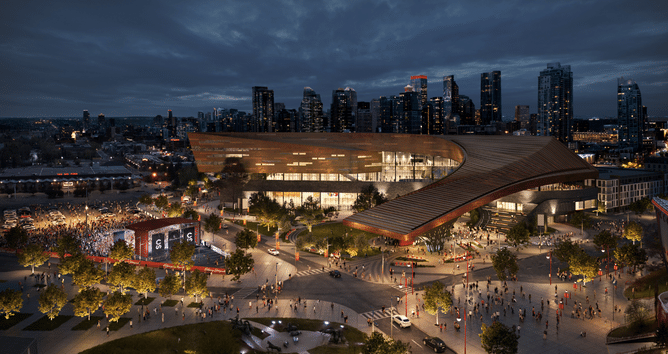 YOU'RE INVITED!
A Special BMO Tour Booked for December 15th, 2022 at 2:00 PM
RJC Engineers (CISC Associate National Consulting Company) and Walters (CISC Steel Fabricator Members) shine!
RJC (Structural Engineer of Record), alongside owners CMLC and the project partners PCL will be hosting a tour of the currently partially completed $500M expansion of Calgary's BMO Centre. The expansion will double the centre's capacity for conferences, meetings, and events, making it Western Canada's largest convention centre at more than one million sq. ft. With more than 100,000 sq. ft. of new exhibition space, 38 new meeting rooms, two new ballrooms totalling 70,000 sq. ft., and a dramatic central gathering space anchored by the largest indoor fireplace in Canada, the BMO Centre will be a state-of-the-art venue that showcases the best in both technology and western hospitality. Crews recently completed the installation of the 9,000 metric tonnes of steel that form the structure of the 565,000 sq. ft. expansion, which now stands taller than the adjacent GMC Stadium and Saddledome on Stampede Park. The tour will focus on the steel structure, coordination, and project execution. This is an exciting time for attendees to get an up-close look at the completed structure and connections before interior finishing takes place.
Fill out the following form to be added to the list ( first come – first served):
Additional details for your information:
– RJC will be co-hosting with CMLC, we will have 3 tour leaders
– Walters will be sending 3-team members to speak to any specifics asked on the detailed steel connection design.
– Tour runs from 2-3:30pm
– The tour meets in front of the site office.
This event is free; however, registrants will need to supply their own PPE including glasses, safety vest, gloves, and steel toe boots