Steel Design for Low Seismicity Webinar
Course Instructor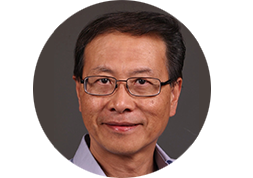 Alfred F Wong, P.Eng., FCSCE
Director of Engineering
CISC

Alfred Wong received his Bachelor's and Master's degrees from the University of New Brunswick and the University of Alberta respectively. Since joining the CISC in 1979, he has held various positions, including Manager of the Project Analysis Division and Chief Engineer of CISC. As Director of Engineering, the position he has held since 2003, he continues his leading role in development and preparation of technical publications, short courses and design aids, research as well as codes and standards activities.
Alfred currently serves eight national and international codes and standards committees, including his role as the Vice-Chair for CSA Technical Committee on Design of Steel Structures (S16) and as a member of the Standing Committee on Earthquake Design for the Canadian Commission of Building and Fire Codes.
Course Description
The National Building Code of Canada (NBCC) requires that earthquake loads, as well as its effects be considered when building any steel structure in Canada. Even though most regions across the nation fall outside of high seismicity areas, it's important to manage earthquake loads beyond the scope of Conventional Construction. This self-paced, online webinar will take you through earthquake load and design considerations as outlined in the NBCC 2010 and CSA S16-09.
This course is made up of video instruction, technical resources, as well as a quiz. Once the course is completed, and with a score of 70% or higher on the final quiz, a Certificate of Completion is issued to the learner.
Duration 1.5 hours  | Fee $160.00
|

0.15

CEUs
CISC is currently offering courses on the design of steel Seismic Force Resisting Systems in regions of moderate to high seismicity in Canada. However, a good deal of Canada falls outside those regions and yet the NBCC requires that earthquake loads and effects be considered if S(0.2)>0.12, which is a function of the 0.2 sec design spectral response acceleration value and foundation conditions.
Conventional Construction is the norm in regions of low seismicity but earthquake loads need to be checked and may still govern. The design method and design forces are also influenced by the building period, by geometric irregularities and by poor soil conditions.
This webinar will take the participant through earthquake load and design considerations in the NBCC 2010 and CSA S16-09 as they relate to the design of buildings subjected to low seismic hazard.
Who would benefit?
Engineers
Code Officials
Educators
Registration in this course includes access to the recorded sessions for one month.
Each student will be able to download a PDF file containing the course slides which the student will be able to print.
Call for inquiries for
on-site visits/training
"This was a very insightful experience. The principles are powerful ways to understand influence. By applying these principles to our different situations, the results can be very impactful."
"The webinar exceeded my expectations! I not only learned the principles but how to apply them to my business to make an immediate impact. I would enthusiastically recommend this webinar to everyone!"
"Great layout of the course, very informative and learning experience for engineers of various abilities and levels."
"Lots of helpful tips and insight into different aspects & design considerations of steel construction. Very informative!
"Really interesting and encouraging course!"
"This course was a good one and it was according with my expectations"
"Thank you for making these online tutorials available"
"Great course. Thank you CISC for putting together this course. Please continue developing more courses for our industry."