Steel Bridges – Design, Fabrication, Construction
Course Instructors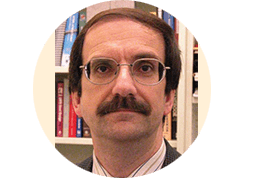 Gilbert Grondin, Ph.D., P.Eng.
Prior to joining AECOM in June 2012, Gilbert Grondin was professor of Civil Engineering at the University of Alberta for 17 years. His research focused on the behavior of connections, fatigue of steel structures, steel plate walls and stiffened steel plates. He is a member of CSA-S16, CSA-G40.20/G40.21, the Research and chair of CSA-S6 steel structures sub-committee.
Course Description
Steel is versatile, cost effective, resilient and sustainable, which is what makes it the ideal building material for bridge construction. Using multiple design examples and referencing the 11th edition of the Canadian Highway Bridge Design Code (CAN/CSA-S6-14), this self-paced, online course provides in-depth detail on the design, fabrication and construction of steel bridges. You will learn the basic and complex concepts of building a steel bridge from the beginning to the end of the construction process.
This course is made up of 19 modules and contains 16 hours of video instruction, technical resources, as well as a quiz. Once the course is completed, and with a score of 70% or higher is achieved on the final quiz, a Certificate of Completion is issued to the learner.
Duration 16 hours (19 modules) | Fee
$1100.00

|

1.6

CEUs
This 16 hour course (21 topics in 7 video modules) covers the design, fabrication and construction of steel bridges based on CAN/CSA-S6-14, Canadian Highway Bridge Design Code. In addition to 4 reworked design examples, updated topics include code overview, brittle fracture, fatigue, methods of analysis, wind and seismic load effects, and aesthetics including pedestrian bridges.
The presentation and course notes include four updated design examples illustrating extensive design calculations for I-girders and box girders of straight and curved configurations. Topics include fatigue and brittle fracture, integral abutments, aesthetics, sustainability, design process and economics, highway bridge loads and methods of analysis, wind and seismic effects, fabrication and economical details, construction and erection methods.
Major changes and new provisions that were introduced in CAN/CSA-S6-14 and their effect on the design of steel bridges are highlighted.
Click this link to download the course outline as a PDF file.
bridge designers
bridge engineers with federal, provincial and municipal bridge departments
engineers in steel fabrication and erection bridge inspectors
civil engineering professors with interests in bridges
Registration in this course includes access to the recorded sessions for one month.
Each student will be able to download a PDF file containing the course slides which the student will be able to print.
Each student will receive the Steel Bridges Course Design Examples (CSA S6-14) as a hardcopy print. The manual will be shipped to the billing address provided during registration.
To ship to a different location, please email courses@cisc-icca.ca with the alternate address within 24-hour of registration. Please allow 3-5 working days for the manual to be delivered to you.
Call for inquiries for
on-site visits/training
"This was a very insightful experience. The principles are powerful ways to understand influence. By applying these principles to our different situations, the results can be very impactful."
"The webinar exceeded my expectations! I not only learned the principles but how to apply them to my business to make an immediate impact. I would enthusiastically recommend this webinar to everyone!"
"Great layout of the course, very informative and learning experience for engineers of various abilities and levels."
"Lots of helpful tips and insight into different aspects & design considerations of steel construction. Very informative!
"Really interesting and encouraging course!"
"This course was a good one and it was according with my expectations"
"Thank you for making these online tutorials available"
"Great course. Thank you CISC for putting together this course. Please continue developing more courses for our industry."