Single Storey Building Design to NBC 2015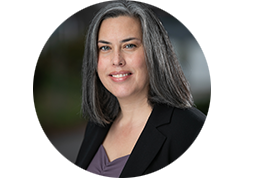 Pam began her career in engineering in 2002 working for a structural engineering and restoration firm (Read Jones Christoffersen Ltd.) in Calgary, and later moving to the Vancouver Area. For 15 years, Pam worked for RJC as a structural designer. She first graduated with a diploma in Structural Technology from Red River College in Winnipeg, Manitoba. Pam earned her degree in Civil Engineering from Lakehead University in Thunder Bay, Ontario. As a structural consultant, Pam was involved in the design of many large commercial, residential, and institutional buildings, as well as seismic assessments and retrofit projects. In 2012, she taught reinforced concrete design and steel detailing at BCIT. In more recent years, Pam has worked part-time from her home in Port Moody, BC.
Course Description
Using a combination of technical resources and assessments, you'll learn the practical and economical solutions for framing a single storey warehouse building. This course dissects the theory and rationale behind code provisions, as well as the application of specific code formulae and requirements. Upon completion of this course, you will be knowledgeable in gravity loads, selection of deck and joist systems, fire resistance rating issues, diaphragms, design of Gerber girders and more!
CISC Design Module 8 – Single-Storey Building Design, which accompanies this webinar, may be purchased at the following link:
https://www.cisc-icca.ca/product/cisc-design-modules-dm8/
Introduction to Single-Storey Buildings
Layout and Framing
Loads for Design Example
Rain Loads
Snow Loads
Wind Loads
Roof Deck
Open-Web Steel Joists
Gerber Girders
Interior Columns
Exterior Columns
Roof Diaphragm
Eave Members
Vertical Bracing
2

Sessions

| Fee $185.00/ session
|

0.45

CEUs
Dates Available

Times indicated are EST/EDT

Session 1: December 10, 2020


Session 1: 12:00 PM – 2:00 PM (2 hrs) | Register

Session 2: December 10, 2020

Session 2: 3:00 PM – 5:30 PM (2.5 hrs) | Register
This webinar is intended to provide understanding on design theory and the rationale behind code provisions as well as the application of specific Code formulae and requirements. It will focus on practical and economical solutions for framing a single storey warehouse building with attached office area to the requirements of the 2015 National Building Code of Canada and the pertinent provisions of CSA Standard S16-14. Practical steel framing concepts and integration with architectural and mechanical features will be discussed. The presenter will highlight major changes in NBCC 2015 and CSA S16-14. 
Click this link to download the course outline as a PDF file. 
Topics include: 
Gravity loads, including ponding and snow drifting

 

Companion load combinations

 

Wind and Seismic loads

 

Selection of deck and joist systems

 

Design of Gerber girders

 

Interior and exterior columns, girts, base plate and anchor rods

 

Selection and design of braced frames and roof diaphragm

 

Notional loads, P-delta effects

 

Fire resistance rating issues

 

Fabrication issues

 

Material issues

 

Economics in structural steel solutions

 
structural engineers and others who design steel structures

 

professors and lecturers involved in teaching steel design courses