Industrial Building Design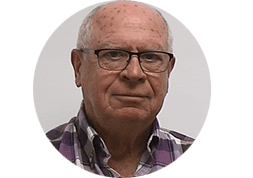 Robert A. (Bob) MacCrimmon, P. Eng.
Senior Civil/Structural Specialist
Hatch
Bob MacCrimmon. P.Eng. is a Senior Civil/Structural specialist in the Hatch Niagara Falls office. Bob has more than 40 years experience in design and construction in the industrial/marine environment, member of the AISC task group for design of industrial structures, has been a member of the CSA S-16 committee and is the author of the CISC Design Guide "Crane-Supporting Steel Structures". Recent projects include the reconstruction of the Halifax Shipyard.
Bob is the author of the Canadian Institute of Steel Construction publication titled "Crane-Supporting Steel Structures Design Guide."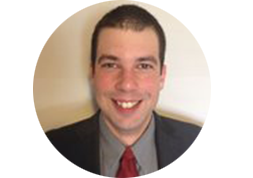 Logan Callele, M.Sc., P. Eng.
Structural Engineer
McElhanney Consulting Services Ltd.
Logan is a consulting structural engineer working with McElhanney Consulting Services Ltd. out of Cranbrook, BC. Logan's projects range from across the structural building spectrum from commercial/institutional through industrial including some unique crane supporting structures. Logan's prior experience also includes acting as the Engineering Manager for Waiward, in Edmonton, Alberta, where he worked on several industrial projects in Western Canada and NWT, including both new and renovation work with mining and the major oilsands sites in Alberta. He has also been involved in mining and bridge projects as well as fire and disaster demolition and reconstruction at both petro-chemical and mining industrial facilities.
Logan completing his studies at the University of Alberta (B.Sc. 2002, M.Sc. 2004) and is currently a member of the Canadian Standards Association Technical Committee on Steel Structures for Buildings, publisher of CAN/CSA Standard S16 "Limits States Design of Steel Structures".
Full Course Description
4

Sessions

| Fee $185 / session
|

0.6

CEUs
Dates Available

Times indicated are EST/EDT

Session 1: August 4, 2020


Session 1: 12:00 PM – 1:00 PM (1 hr) | Register

 

Session 2: July 8, 2020

Session 2: 3:00 PM – 5:00 PM (2 hrs) | Register

 

Session 3: August 5, 2020


Session 3: 12:00 PM – 1:30 PM (1.5 hrs) | Register

 

Session 4: August 5, 2020


Session 4: 3:00 PM – 4:30 PM (1.5 hrs) | Register

 
Call for inquiries for
on-site visits/training
"This was a very insightful experience. The principles are powerful ways to understand influence. By applying these principles to our different situations, the results can be very impactful."
"The webinar exceeded my expectations! I not only learned the principles but how to apply them to my business to make an immediate impact. I would enthusiastically recommend this webinar to everyone!"
"Great layout of the course, very informative and learning experience for engineers of various abilities and levels."
"Lots of helpful tips and insight into different aspects & design considerations of steel construction. Very informative!
"Really interesting and encouraging course!"
"This course was a good one and it was according with my expectations"
"Thank you for making these online tutorials available"
"Great course. Thank you CISC for putting together this course. Please continue developing more courses for our industry."