Acceptable & Alternative Solutions for Fire Protection of Steel Structures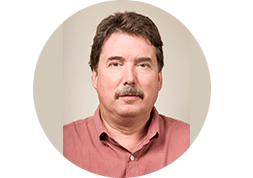 George Frater, P.Eng., Ph.D.

George Frater joined the Canadian Steel Construction Council (CSCC) in late 2002 as a Codes and Standards Engineer. The CSCC is presently concerned with improved building codes and with research related to fire safety of steel structures. Prior to this position, George worked at engineering consultancy firms and a major steel fabricator for a total of eight years. Most of his engineering design experience has been with HATCH, with shorter periods at Stone and Webster Canada Ltd., SNC Lavalin and Canron Construction Inc. He has been licensed as a Professional Engineer with the Professional Engineers of Ontario since 1995 and received his Ph.D. from the University of Toronto, Department of Civil Engineering in 1991. He presently participates on six technical committees, namely CCBFC Standing Committee on Fire Protection, ULC's Committee on Fire Tests, ASTM's Committee E05 on Fire Standards, CSA's Technical Committee on Wind Turbines, CSA's Technical Committee on Steel Structures for Buildings – S16, and AISI's Committee on Framing Standards & Specifications.
Course Description
Call for inquiries for
on-site visits/training
"This was a very insightful experience. The principles are powerful ways to understand influence. By applying these principles to our different situations, the results can be very impactful."
"The webinar exceeded my expectations! I not only learned the principles but how to apply them to my business to make an immediate impact. I would enthusiastically recommend this webinar to everyone!"
"Great layout of the course, very informative and learning experience for engineers of various abilities and levels."
"Lots of helpful tips and insight into different aspects & design considerations of steel construction. Very informative!
"Really interesting and encouraging course!"
"This course was a good one and it was according with my expectations"
"Thank you for making these online tutorials available"
"Great course. Thank you CISC for putting together this course. Please continue developing more courses for our industry."