Acceptable & Alternative Solutions for Fire Protection of Steel Structures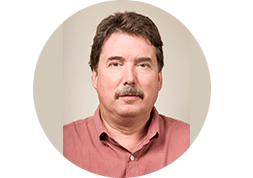 George Frater, P.Eng., Ph.D.

George Frater is a part-time faculty with Humber College (in Faculty of Applied Sciences and Technology) and provides fire-related consulting to the steel industry.  During 2002 to 2019 he was employed by the Canadian Steel Construction Council (CSCC) as a Codes and Standards Engineer that was supported by the steel producers association, namely the American Iron & Steel Institute (AISI, www.steel.org) where he was a Regional Director. The CSCC was concerned with improving building codes and with research related to fire safety of steel structures and for three cycles (15 years) George represented the steel voice on the Building Code's Standing Committee on Fire Protection.
Prior to this position at the CSCC, George worked at engineering consultancy firms, and a major steel fabricator from 1995 to 2002.  Most of his structural engineering design work experience has been with HATCH, with shorter periods at Stone and Webster Canada Ltd., SNC Lavalin, Ontario Power Generation and Canron Construction Inc.  He has been licensed as a Professional Engineer with the Professional Engineers of Ontario since 1995 and received his Ph.D. from the University of Toronto, Department of Civil Engineering in 1991 that was followed by a research engineer position in two structural laboratories in The Netherlands. He presently participates on CSA's Technical Committee on Wind Turbines and CSA's Technical Committee on Steel Structures for Buildings – CSA S16.  During his period with CSCC he was also on AISI's Committee on Framing Standards & Specifications, ULC's Committee on Fire Tests, ASTM's Committee E05 on Fire Standards and Ontario's Technical Advisory Committees for Parts, 3, 4 and 9 of the Ontario Building Code.
Course Description
This course overviews how steel construction is used with respect to the fire safety requirements of Building Codes.  In complying with the Building Code, a design professional has the choice to carry-out an "acceptable solution" as per the provisions in Part 3 of the Code that requires fire rated construction with ULC listed designs determined from ULC S101 fire tests, or an "alternative solution" that provides an opportunity for design professionals to apply engineered solutions and use advanced calculation techniques such as computer fire modeling.  Slides will illustrate "acceptable" fire safe designs where the steel structure is expressed in the architectural design (utilizing intumescent coatings and HSS concrete-filling) or where the steel structure is covered (with spray-applied fire resistive materials, rigid boards and concrete-encasement).  The second part of the course will illustrate the "alternative", performance-based approach where the design professional conducts structural fire protection engineering where some steel components in the building structure are designed to be unprotected or with a significant reduction in fire protection materials.  Research outcomes of full-scale building fire tests and guidance publications along with building code and steel standard procedures (e.g., CSA S16 Annex K) will be overviewed.  The option to pursue an "alternative" solution has set the stage for more fire safety design of buildings by aiding both the authorities who approve building designs and the practitioners who are plying the relatively new approaches to structural fire protection engineering.
Free publications that accompany this webinar are available to download:
ULC and cUL Spray-Applied Fire-Rated Designs – SDS-1
CISC Steel Design Series SDS-6 – Part 6 – ULC and cUL Thin-Film Intumescent Coatings Fire Rated Designs
CISC Fire Facts for Steel Buildings
Dates Available

Times indicated are EST/EDT

April 22, 2021


12:00 PM – 1:30 PM (1.5 hrs) | Registration Coming Soon

Alternative Date: May 6, 2021

12:00 PM – 1:30 PM (1.5 hrs) | Registration Coming Soon