Prenez votre perfectionnement professionnel en main, gérez la progression de vos compétences et apprenez auprès des meilleurs professionnels de l'industrie de l'acier grâce à un programme d'études appliqué qui fait progresser votre carrière.
L'ICCA propose une vaste gamme de cours et de webinaires en ligne à l'intention des professionnels de l'acier ainsi que des ingénieurs et architectes en exercice qui souhaitent faire progresser leur carrière. À l'aide d'une combinaison de formation et d'évaluations, les cours de l'ICCA sont conçus pour offrir des compétences et des connaissances avancées en construction en acier.
Avec les webinaires de formation et les cours en ligne de l'ICCA, il n'y a plus de temps à perdre! Nos courtes séances de formation sur l'acier se glissent bien dans les horaires les plus chargés – en un rien de temps, vous serez de retour au travail et pourrez utiliser les nombreuses connaissances pertinentes que vous avez acquises. Vous pouvez vous concentrer davantage sur la progression de votre carrière, tout en construisant des charpentes d'acier sécuritaires et durables.
Pour de plus amples renseignements sur les cours de l'ICCA, consultez notre catalogue de cours à la fine pointe de la technologie pour vous aider à exceller dans votre carrière dès aujourd'hui!
CISC Project Leadership Webinar
Project leadership – where art meets science is designed to take the essential principles of project management (the science) and puts them in the context of human centered design principles (if you don't know what this means, you will by the end of the program!). This program focuses on the importance of aligning people to successfully complete the work (the art!).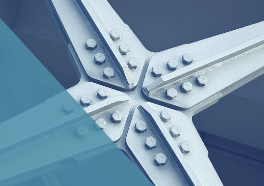 Connections 1
This course is the first in a two level series intended to develop the skills necessary for the design of steel connections as related to the construction of steel-framed structures.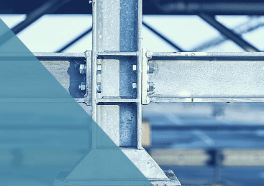 Connections 2
This course is the second in a two level series intended and goes beyond to develop the skills necessary for the design of steel connections as related to the construction of steel-framed structures. Successful completion of the Connections I course is strongly recommended.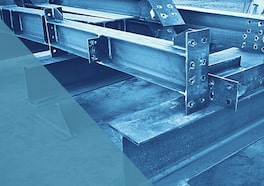 Statics and Strength of Materials
This course is intended to prepare students who do not have a structural engineering background for the design of steel connections.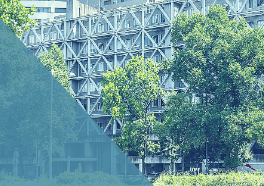 Seismic Design of Industrial Steel Structures + CSA S16-14 Annex M
This Webinar presents the seismic design requirements of the National Building Code of Canada 2015 and Clause 27 of CSA S16-14 as these requirements apply to industrial buildings. In addition, CSA 216-14 Annex M is introduced and applied to the design of pipe and process support structures.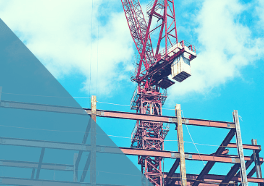 Steel Erection Estimating
This webinar provides attendees an understanding of what goes into the pricing process of structural steel erection.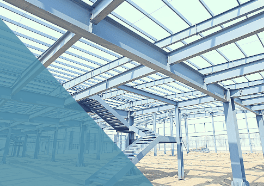 Budgeting Steel Structures
A webinar that will provide attendees with the information required to prepare cost effective pricing for steel structures.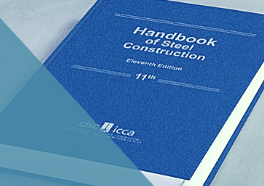 What's New – CISC Handbook 11th Edition and CSA S16-14
These webinar sessions cover changes in CSA S16-14 and the design of steel members and elements using the 11th Edition of the Handbook of Steel Construction. These changes will be covered within 3 sessions.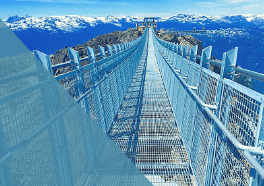 Steel Bridges – Design, Fabrication, Construction
This webinar covers the design, fabrication and construction of steel bridges based on CAN/CSA-S6-14, Canadian Highway Bridge Design Code. The design examples have been updated and new topics have been added including CISC Quality Certification of steel bridge fabricators and the aesthetics of pedestrian bridges.
Single Storey Building Design
This course focuses on practical and economical solutions for framing a single storey warehouse building with attached office area to the requirements of the 2010 National Building Code of Canada and the pertinent provisions of CSA Standard S16-09.
Industrial Building Design
Building a cost-effective structure takes extensive planning in order to successfully achieve. So, in conjunction with the third edition of Crane-Supporting Steel Structure: Design Guide and an updated design examples, we are offering an exclusive webinar course that provides a clear understanding of the most practical and economical solutions to framing an industrial building.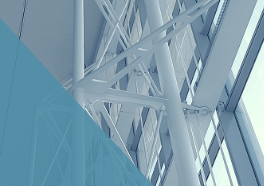 Architecturally Exposed Structural Steel (AESS) – Part 2
This course will look at the application of the CISC AESS Category system to a collection of prominent, innovative AESS structures, with a focus on detailing and connection strategies as well as best practices for use of the system during bidding, and construction.