Managing the Risk of Price Volatility and Supply Chain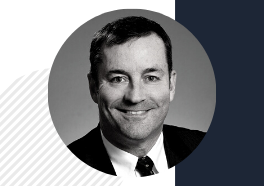 Dan Leduc
Lawyer & Partner
Norton Rose Fulbright
Dan Leduc practices primarily construction law and dispute resolution. He is frequently called upon to advise and represent owners, subcontractors, suppliers and builders in such front-end services as contract review, tender issues and general construction matters, as well as in litigation and arbitration.
Mr. Leduc specializes in negotiating, mediating, arbitrating and litigating construction disputes including construction liens, trust claims, delay claims, construction insurance claims, and architect's and engineer's errors and omissions. He has extensive experience in drafting and negotiating various forms of construction contracts on behalf of owners, developers, general contractors, subcontractors and suppliers.
Mr. Leduc also has experience in surety bonding claims on construction projects, including performance bond claims and labour and material payment bond claims, and managing cases involving large volumes of documents, at times in excess of 300,000 documents.
Mr. Leduc is also an advocate of and makes every effort to employ Lean Sigma Six principles in his practice and with clients.
Webinar Description
This encore presentation is a webinar to provide insight into how to try to contractually manage the risks of price volatility and supply chain issues.
Tuesday July 27, 2021 @ 2:00 PM – 3:00 PM EDT
Participants are eligible for 0.1 CEU / 1 PDH following verification of attendance.
If qualifying, registrants will be emailed a certificate within 7-10 business days.