Club Med of Charlevoix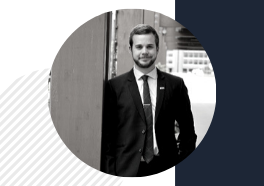 FRANÇOIS LEPRINCE, P.Eng., M.Sc.
Project Manager / Buildings Engineering – Structural Engineering

CIMA+
FRANÇOIS LEPRINCE, ing., M. Sc.
Chargé de projet / Bâtiment – Structure

CIMA+
Graduating from Laval University with a Bachelor's and Master's degree in Civil Engineering in 2015, Mr. Leprince specialized in structural engineering when he began his career at SNC-Lavalin. While joining the structural department of CIMA+ in Quebec City, he developed a strong interest in buildings and BIM. Mr. Leprince has been involved in many projects, including the Club Med de Charlevoix, and has quickly distinguished himself in design and interdisciplinary coordination. His innovative approach earned him the CIMA+ Innovation Award in 2020. The Canadian Society for Civil Engineering also awarded him the title of Young Engineer of the Year in Quebec and Canada in 2020, notably for his involvement in his community and his leadership qualities.
Diplômé d'un baccalauréat et d'une maîtrise en génie civil de l'Université Laval en 2015, M. Leprince s'est spécialisé en structure d'ouvrages d'art en débutant sa carrière chez SNC-Lavalin. En joignant le département de structure de CIMA+ à Québec, il a développé un grand intérêt pour les bâtiments et le BIM. M. Leprince s'est impliqué dans de nombreux projets, dont le Club Med de Charlevoix, et s'est rapidement démarqué au niveau de la conception et de la coordination interdisciplinaire. Son approche novatrice lui a d'ailleurs valu le Prix Innovation de CIMA+ en 2020. La Société Canadienne de Génie Civil lui a également décerné le titre de Jeune ingénieur de l'année au Québec et au Canada en 2020, notamment en raison de son implication son milieu et ses qualités de leader.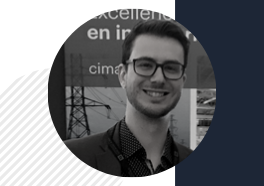 FRANCIS VANDAL, P. Eng., M.A.Sc.
Project Engineer – Structural
Bridges and Building Structures
CIMA+
FRANCIS VANDAL, ing., M. Sc.
Ingénieur de projet-Structures
Ponts et Bâtiment
CIMA+
Francis Vandal has been working in the field of seismic design, dynamic analysis and seismic performance evaluation of structures since his hiring as an engineer at CIMA+ in 2014. In his role as a project manager, he has carried out mandates of a wide variety of nature and scope and has acquired a solid expertise in the design of complex structures. His interest and desire to deepen the state of knowledge in earthquake engineering led him to complete a master's degree at the École Polytechnique de Montréal, in parallel to his employment, and he remains very involved in seismic engineering research.
Francis Vandal œuvre dans le domaine de la conception parasismique, l'analyse dynamique et l'évaluation de la performance sismique des structures depuis son embauche en tant qu'ingénieur au sein de CIMA+ en 2014. Dans le cadre de son rôle de chargé de projet, il a réalisé des mandats de nature et d'envergure très variée et a acquis une solide expertise en conception de structures complexes. Son intérêt et son désir d'approfondir l'état des connaissances en génie sismique l'a poussé à réaliser une maîtrise à l'École Polytechnique de Montréal, parallèlement à son emploi, et il demeure très impliqué dans la recherche en génie parasismique.
Webinar Description
Inspired by its surrounding environment, Club Med Québec Charlevoix offers exceptional views of the St. Lawrence River and the mountainous landscape. The new Village will offer an incomparable experience for families, couples, and groups during all four seasons.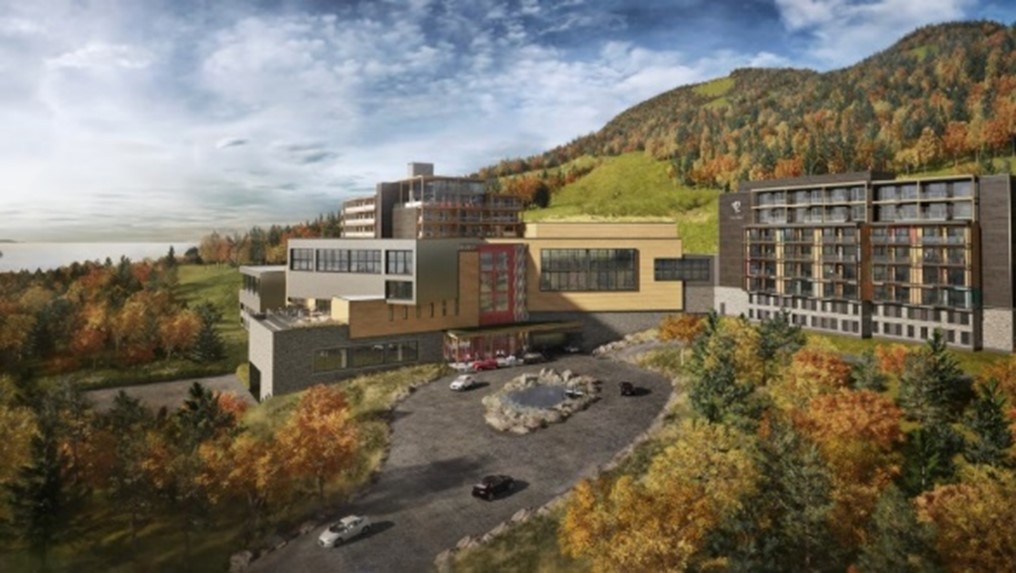 The main building has 8 floors (four concrete, four steel), with multiple uses. The rooms on the upper floors are notably superimposed above the monumental staircase, restaurants, performance halls, the swimming pool, and administrative premises. The whole is supported by a concrete podium. Fine coordination was carried out between professionals according to a BIM / PCI approach which allowed rapid convergence towards optimal solutions and thoughtful vertical integration. The specific geometry, including a large overhang, suspended corridors and transfer beams is a testament to the integrated solutions in realizing the vision of Club Med and of the Architects. To improve the overall quality of the complex, soundproofing and vibration analyses of the floors were carried out and the results were incorporated into the structural concepts.
The presentation will deal with the particularities of the gravity system, seismic solutions, as well as specific analyses carried out on the main building.

Inspiré de son milieu environnant, le Club Med Québec Charlevoix permet des vues exceptionnelles sur le fleuve Saint-Laurent et le paysage montagneux. Le nouveau Village offrira une expérience incomparable pour les familles, les couples et les groupes durant les quatre saisons.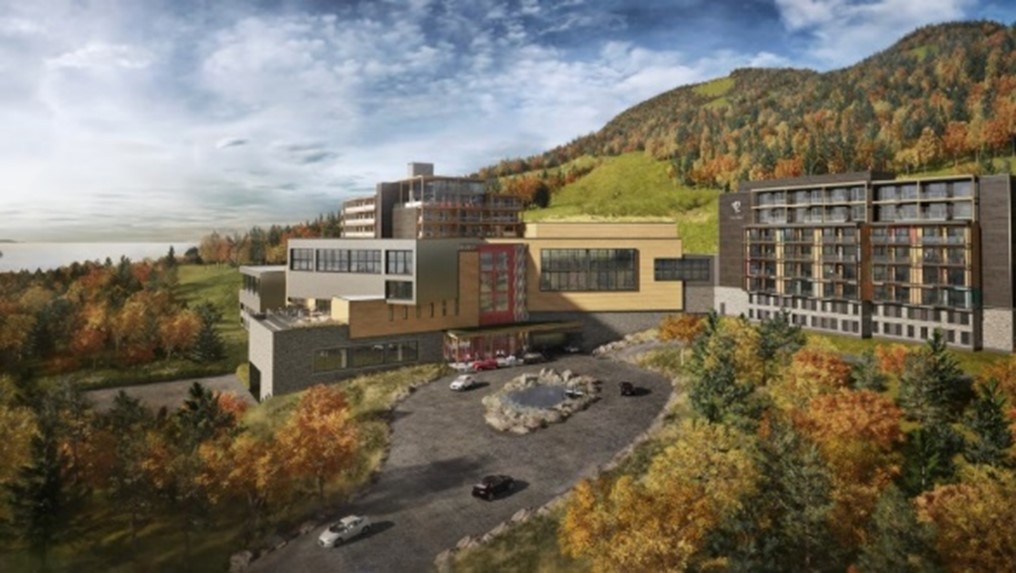 Le bâtiment principal compte 8 étages (quatre en béton, quatre en acier), avec usages multiples. Les chambres des étages supérieurs sont notamment superposées au-dessus de l'escalier monumental, de restaurants, de salles de spectacles, de la piscine et des locaux administratifs. L'ensemble est supporté par un podium de béton. Une coordination fine a été réalisée entre les professionnels selon une approche BIM/PCI qui a permis la convergence rapide vers des solutions optimales et une intégration verticale réfléchie. La géométrie particulière comprenant porte-à-faux de grande envergure, corridors suspendus et poutres de transfert témoigne des solutions intégrées pour réaliser la vision du Club Med et des architectes. Par souci d'améliorer la qualité globale du complexe, des analyses d'insonorisation et de vibration des planchers ont été réalisées et les résultats ont été incorporés aux concepts structuraux.
La présentation traitera des particularités du système gravitaire, des solutions parasismiques, ainsi que des analyses particulières réalisées sur le bâtiment principal.

Tuesday May 25, 2021 @ 1:00 PM – 2:00 PM EDT
Participants are eligible for 0.1 CEU / 1 PDH following verification of attendance.
If qualifying, registrants will be emailed a certificate within 7-10 business days.