CISC Leadership Webinar Series
Dr. Karl Moore, renown host "The CEO Series" hosts a one-on-one interview with CISC Member, Marc Dutil, President and CEO of Canam Group Inc.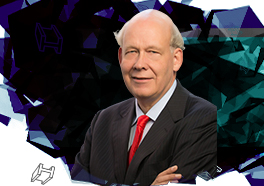 Dr. Karl Moore
Associate Professor,
Desautels Faculty of Management,
McGill University
Associate Fellow,
Green Templeton College,
Oxford University
Prior to his academic career Dr. Moore worked for eleven years in Canadian sales and marketing management positions with IBM, and Hitachi. Before McGill he taught at Oxford University for five years.  He has recently presented his research on Introverts at Harvard Business School, Oxford, and the Stanford Business School.
He hosts a weekly program, "The CEO Series" on CJAD, where he interviews global thought and business leaders one-on-one for an hour. Previous guests include Justin Trudeau, Nobel Prize Winner Muhammed Yunus, and Eileen Murry, co-CEO of Bridgewater Associates.  In November of 2020 Karl and an Indigenous Graduate Student started a biweekly column for the Globe and Mail, Indigenous Leaders where Wahi and Karl interview an Indigenous Leader in Canada and elsewhere. Karl has interviewed +1,000 CEOs, Prime Ministers, Generals and other senior leaders, among the most in the world, one of the few advantages of age is that you done it longer than most everyone else.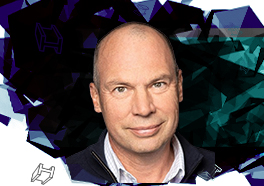 Marc Dutil, C.M.
President and Chief Executive Officer
Member of the Board of Directors
Canam Group Inc.
Marc Dutil was born on December 25, 1964, in St. Georges, Quebec. He graduated from Boston College in 1987 and founded a software firm specialized in the design of electronic exchange systems.
Mr. Dutil joined Canam Group Inc. in 1989 where he held various positions at the St. Gedeon de Beauce, Quebec, plant until 1995 while also pursuing his studies at various Canadian and American universities.
In 2001, Mr. Dutil was appointed Vice President of The Canam Group Inc. One year later, he was named Executive Vice President of the company and elected to its Board of Directors. In 2003, he was named President and Chief Operating Officer, and in 2012 he became President and Chief Executive Officer.
Mr. Dutil spent 10 years on the Board of the Canadian Institute of Steel Construction before serving as Chairman from 2001 to 2003. He is a member of the Cercle des présidents du Québec and founder and President of the École d'Entrepreneurship de Beauce.
In October 2013, he was awarded the title of 2013 Quebec Entrepreneur of the Year by the International firm, Ernst & Young. At the end of the year, he was appointed Member of the Order of Canada for his achievements as a business leader, and for promoting the well-being of his community and the next generation of entrepreneurs.
Mr. Dutil has also chaired on the boards of not-for-profit organizations. He has equally presided over numerous community fundraisers and is frequently invited to speak at various functions across Canada and abroad.
Marc Dutil and Catherine Larochelle have been married since 1989 and have five children.
Webinar Description
Dr. Karl Moore, renown host "The CEO Series" hosts a one-on-one interview with CISC Member, Marc Dutil, President and CEO of Canam Group Inc.
Marc Dutil shares his insights on:
The many plusses and few challenges working in a family business
Canam Group's journey from being listed as a private equity to a privately held business
What are some of the lessons learned about leadership and leading during a pandemic
Wednesday February 17, 2021 @ 3:30 PM – 4:30 PM EST
Participants are eligible for 0.1 CEU / 1 PDH following verification of attendance.
If qualifying, registrants will be emailed a certificate within 7-10 business days.