Cherry Street North LRT Bridge-Toronto Port Lands Bridges : A bridge uniquely designed and fabricated with finesse!
Webinar Instructors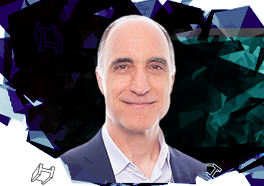 Michael Meschino, M.A.Sc., P.Eng.
Principal
Entuitive
Project Executive for the Port Lands Bridges
Michael Meschino, M.A.Sc., P.Eng. is a Principal at Entuitive with 36 years of experience providing leadership in the areas of management and delivery of large, complex engineering projects. Known for his hands-on approach, Michael works in every aspect of project delivery, from concept design through to construction completion, ensuring a high level of technical excellence in each project. He has experience across a diverse range of delivery models, including fast-track, phased tendered, construction management, design build, and Public-Private Partnerships (AFP/P3), understanding and managing the risks associated with each.  Michael's projects have won international and provincial acclaim for engineering excellence and design innovation. Notable project achievements include Toronto Pearson Terminal 1, Union Station Enhancement Project, and a number of below grade LRT stations along the Eglinton Crosstown line.  On the Port Lands Flood Protection & Enabling Infrastructure – Bridges project, Michael is serving as the Design Project Executive, with overall responsibility to Waterfront Toronto for the execution and performance of Entuitive's team.  He was involved in the concept development of the bridges, and currently remains active in the project delivery.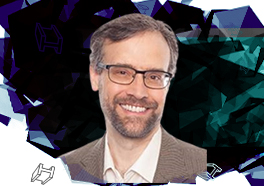 Jonathan Werner, M.A.Sc., P.Eng.
Associate
Entuitive
Role on the Port Lands Project:  Bridge Design Lead for the Detalied Design of the Port Lands Bridge
Jonathan Werner, M.A.Sc., P.Eng. is an Associate at Entuitive with over 27 years of experience in the structural analysis and design of numerous bridges and other transportation structures; as well as contract administration, project management, bridge inspections, rehabilitation design and structural evaluations. His work has also included varying roles in program management, inspection, deck rehabilitation, fatigue investigation and preliminary design of several long span/viaduct bridge structures. These structures include the Gordie Howe International Bridge; Port Mann/Highway 1 Bridge over the Fraser River in Vancouver; the Blue Water Bridges in Sarnia; the Sault Sainte Marie International Bridge and the Thousand Islands Bridges.  On the Port Lands Flood Protection & Enabling Infrastructure Project, Jonathan is the lead for the detailed design of the four new signature bridge crossings.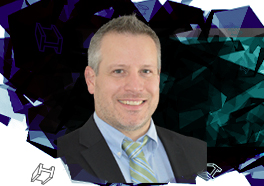 Robbie Fraser, MSc., P.Eng.
Principal / President
Harbourside Engineering Consultants
Role on the Port Lands Project:  Lead Erection Engineer During Fabrication, Transport and Steel Superstructure Erection
Robbie Fraser, M.Sc., P.Eng. is a Structural Engineer with twenty-two years of progressive experience in the structural design and construction implementation of bridges, marine works, and offshore and industrial structures.
Upon completion of his undergraduate degree from the Technical University of Nova Scotia in 1998, Mr. Fraser was awarded a National Science and Engineering Research Council Scholarship and the Walter John's Memorial Fellowship to complete his Masters of Science Degree at the University of Alberta in Edmonton.
Mr. Fraser has participated in the design of over 300 bridge projects locally, nationally and internationally, has been the lead designer on several award-winning projects and is recognized in North America as a leader in bridge construction and erection engineering.
In October 2008, Mr. Fraser partnered with Greg MacDonald, P.Eng. to form Harbourside Engineering Consultants, a consulting firm specializing in the design, project management and construction implementation of heavy civil infrastructure projects, with emphasis on bridges, marine structures and construction engineering.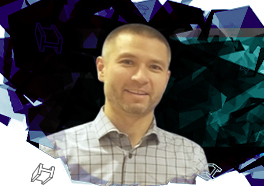 Blair Nakatsu, P.Eng
General Manager
Cherubini
Role on the Port Lands Project:  Senior Cherubini Team Member
Blair Nakatsu P.Eng. has 20+ years' experience in design and fabrication, servicing construction and shop operations in various industries including, bridge infrastructure,  renewables, mining & metallurgy, petrochemical, ship repair, power generation, petrochemical and other industrial processes.
After receiving a Mechanical Engineering degree from Queen's University, Blair joined a consulting engineering firm in the Toronto area doing design work for a broad range of projects from moveable roof systems for ballparks to electrode columns for smelting furnaces that took him across Canada, the USA, South Africa and Colombia.  Blair's passion for the fabrication side of the projects he was involved in ultimately lead him to transition to the fabrication industry.
As part of the fabrication and construction industry, Blair has been fortunate to have been involved in a broad range of projects from the first tidal turbine generator deployed in the Bay of Fundy to the fabrication of large cutter suction dredges and bridges.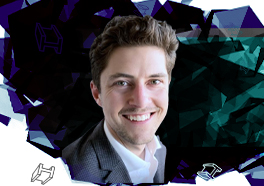 Matt Van Dyck, P.Eng
Project Manager
EllisDon Civil Ltd.
Matt Van Dyck, P.Eng. is a Project Manager with EllisDon Civil currently responsible for the construction of four bridges as part of the broader Portlands Flood Protection Program. He began his career in EllisDon's Construction Sciences and Engineering group working on construction engineering and logistics problems for a wide variety of projects before transition into project management as part of the EllisDon Civil team. He holds a Bachelors Degree in Civil Engineering from Queen's University and is a licensed Professional Engineer.
Webinar Description
The design and engineering team, led by Entuitive with Grimshaw and Schlaich Bergermann, created iconic bridges to move transit, cyclists, pedestrians, and vehicles across the new Don River. After much feedback and cross-discipline collaboration, the result is a family of bridges that will become new Toronto landmarks. The smooth, sculptural shape of this design pushed the fabricators, Cherubini Metal Works, to apply innovative techniques to the assembly and fabrication was done in two stages.
Thursday, December 3, 2020 3:00 PM – 4:15 PM EST
Participants are eligible for 0.1 CEU / 1 PDH following verification of attendance.
If qualifying, registrants will be emailed a certificate within 7-10 business days.