CISC Project Leadership Webinar
Course Instructors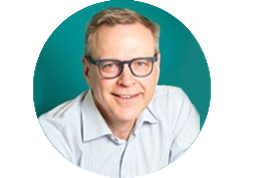 Paul Zubick brings over thirty years of experience and a proven track record of profitable growth results in the construction industry to our team. His experience includes executive leadership, corporate strategy development, board governance, business development, contracts development and negotiation, and project management.
Paul received his Bachelor of Science in Civil Engineering from the University of Alberta in 1983. Paul's career in the western Canadian steel fabrication industry progressed through roles in steel design and construction engineering, welding engineering, quality management, estimating, project management, and on to leadership roles including executive management. Paul has been actively involved with the CISC, including roles as the Alberta Region Chairman, Board of Directors executive committee and a governor of the Education and Research Committee. CISC's Quality Certification program was initiated and incubated in the Alberta region under Paul's leadership. Paul played a leading role in the initiation of the Steel Centre at the University of Alberta and spent several terms on the Canadian Standards Association technical committee for standard S16 – Design of Steel Structures.
Paul Zubick is a CCA – Gold Seal Certified Project Manager, a Certified Executive Coach, and a CSIA level 2 ski instructor. He has served on numerous community and industry boards of directors, associations, and technical committees, including leadership roles.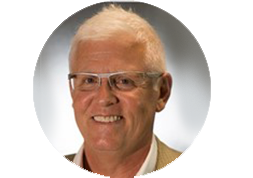 Mark Bosworth is principal and co-founder of KESA; an Alberta based organizational development company. Mark, through his work with KESA, has built a successful practice that focuses on assisting organizations in understanding and shaping change in four key areas; Strategy development and organizational design, Leadership effectiveness, Managing organizational change and transition, and Collaborative culture.
Since 1998, Mark has served a diverse range of clients both locally and internationally in the private, public and not-for-profit sectors. Mark has also worked with numerous NHL hockey teams and the NHL officials.
Mark holds a Master of Arts in Leadership from Royal Roads University, a Bachelor of Physical Education from the University of Alberta, and a post-graduate certificate in Executive Coaching from Royal Roads University as well as numerous certificates. He lives in St. Albert, Alberta; is married, with two children and is active in the St. Albert community and serves as a Board Chair for the Diabetes Research Institute Foundation Canada (DRIFCan) and Porkapalooza, Canada's I argest BBQ Festival. Mark is an avid cyclist and cross-country skier who also enjoys spending time year-round with his family at their lake cottage.
Course Description
Project leadership – where art meets science is designed to take the essential principles of project management (the science) and puts them in the context of human centered design principles (if you don't know what this means, you will by the end of the program!). This program focuses on the importance of aligning people to successfully complete the work (the art!).
This unique program is for Project Managers, aspiring project managers, project coordinators, construction managers, trade supervisors, at construction trade contractors, steel fabricators, steel erectors, steel detailers. Project Leadership introduces participants to a series of powerful tools and techniques that allows project managers to develop the vital leadership routines to drive desired outcomes in project execution. Most importantly, the tools and techniques can be used immediately with positive impact.
KESA programs are led by facilitators who have real world experience both working in and with organizations across Canada and internationally.
Sessions: 5 | Fee: $985 for all 5 sessions


Registrants are eligible for 0.7 CEU / 7 PDH certificate upon verification of attendance to all modules.

It is strongly recommended that this webinar series is taken in sequence 1-5 to grasp the full content of this course.
Dates Available

Times indicated are EST/EDT

Module 1: June 16, 2021


Module 1: 3:00 PM – 4:15 PM (1 hr 15 mins) | Register

Module 2: June 23, 2021


Module 2: 3:00 PM – 4:15 PM (1 hr 15 mins) | Register

Module 3: June 30, 2021


Module 3: 3:00 PM – 4:30 PM (1 hr 30 mins) | Register

Module 4: July 7, 2021

Module 4: 3:00 PM – 4:30 PM (1 hr 30 mins) | Register

Module 5: July 14, 2021

Module 5: 3:00 PM – 4:30 PM (1 hr 30 mins) | Register

Module 1: June 17, 2021


Module 1: 7:00 PM – 8:15 PM (1 hr 15 mins) | Register

Module 2: June 24, 2021


Module 2: 7:00 PM – 8:15 PM (1 hr 15 mins) | Register

Module 3: July 8, 2021


Module 3: 7:00 PM – 8:30 PM (1 hr 30 mins) | Register

Module 4: July 15, 2021

Module 4: 7:00 PM – 8:30 PM (1 hr 30 mins) | Register

Module 5: July 22, 2021

Module 5: 7:00 PM – 8:30 PM (1 hr 30 mins) | Register

Module 1: August 16, 2021


Module 1: 12:00 PM – 1:15 PM (1 hr 15 mins) | Register

Module 2: August 17, 2021


Module 2: 12:00 PM – 1:15 PM (1 hr 15 mins) | Register

Module 3: August 18, 2021


Module 3: 12:00 PM – 1:30 PM (1 hr 30 mins) | Register

Module 4: August 19, 2021

Module 4: 12:00 PM – 1:30 PM (1 hr 30 mins) | Register

Module 5: August 20, 2021

Module 5: 12:00 PM – 1:30 PM (1 hr 30 mins) | Register
Introduction
Project Management is a well-honed science that has been developed and fine­ tuned over the past many decades. Yet we still find many project managers feeling overwhelmed, frustrated, undermined and paralyzed by multiple demands. Even if your situation is less extreme, you may find yourself stuck at times in dealing with a project dynamic that doesn't appear in project management guidebooks.
Project Management is demanding, challenging, and requires project  managers to lead a wide range of people, many with differing agendas.
The project manager must combine knowledge, skills, and experience to coordinate and facilitate a project. Working with diverse cultures, customs, and languages, further complicates the equation.
Formula for Success
(Art + Science) x De=Success
If you combine a focus on the people, get them aligned to  a  common  approach,  and get really clear on the importance of fostering customer loyalty, you'll have a great handle on the Art  of  Project  Management.  Next, add  the  essential processes provided in the  science of project management……. Now multiply all of those best practices by disciplined execution and we have a  great  formula  for project success.
First, if you have a delighted customer, you likely have a repeat customer, and an avid promoter of your services.
Secondly, let's not forget projects need to make money.
In summary, if you get a good handle on the art, look after the science and are very disciplined in your execution on both, you'll wind up with a delighted customer and a profitable project. Now that's success!
The tools and techniques you will learn from this program will help you:
Develop practical skills to focus your leadership abilities.
Discover new ways of getting the most out your project team
Improve relationships with your customers and other project stakeholders
This program is presented in 5 modules.
Throughout the program we'll be referencing the relationship between the art and science project management. We will explore project management from the perspective of getting the most out of the people and teams involved in the successful completion of a project, what we refer to as the Art.
We will also stress the importance of adhering to a disciplined project management process; what we refer to as the Science.
Building a Solid Foundation
Understand the big picture and work with a comprehensive understanding of the whole project, not just your specific scope or role.
The People
Focus on the essential alignment of the humans that will collaborate to successfully complete the work.
The Proposal
Design your project pursuit to optimize value for your customer and differentiate yourself from the competition.
The Contract
Create a contract that acts as a roadmap for all stakeholders to use to keep travelling in the right direction.
The Process
Practice a disciplined approach to initiating, planning, executing, controlling, and closing the work. Embed a process with consistent work routines into your project management team to reduces risk and remove stressors.

For the purpose of helping frame some of our content from a practical viewpoint, we have developed a case study that we will reference throughout the program, including in the program materials that you received when you registered for the course. We will do our best to give you the opportunity to reflect on some of the learning concepts, either in the context of the case study, or in the context of your own organization and project management experience.
The case study is based on a fictional Contract to supply and install structural steel and pressure piping for a primary extraction unit at a  Heavy Oil  facility. We'll  look at the  project  from the frame of a trade contractor bidding their scope of work to an EPC Contractor. We'll try to build some twists and turns into the project as we go along and introduce you to some quirky stakeholders to give is a chance to explore some of the things that often present a challenge.
The Project Leadership case study can be found in your handouts folder. We encourage you to review this and have it accessible throughout our program as we will reference it on a regular basis.
We hope that you're looking forward to this learning experience. We both look forward to the opportunity of sharing our content, experiences and perspectives with you.
Paul Zubick, P Eng Mark Bosworth, MA