For our five Canadian National Steel Bridge Competition (CNSBC) winning teams, the excitement of competitive engineering continued on May 25-26, 2018—this time at an international level. The American Society of Civil Engineers (ASCE) and the American Institute of Steel Construction (AISC) hosted the 2018 National Student Steel Bridge Competition (NSSBC) at the University of Illinois at Urbana-Champagne.
This event was held over the course of two days, with teams from throughout the U.S., Canada, China and Mexico competing to fabricate and erect the best steel bridge. Each team was scored based on construction speed, lightness, display, stiffness, economy and efficiency, all while overcoming real-world engineering and construction issues.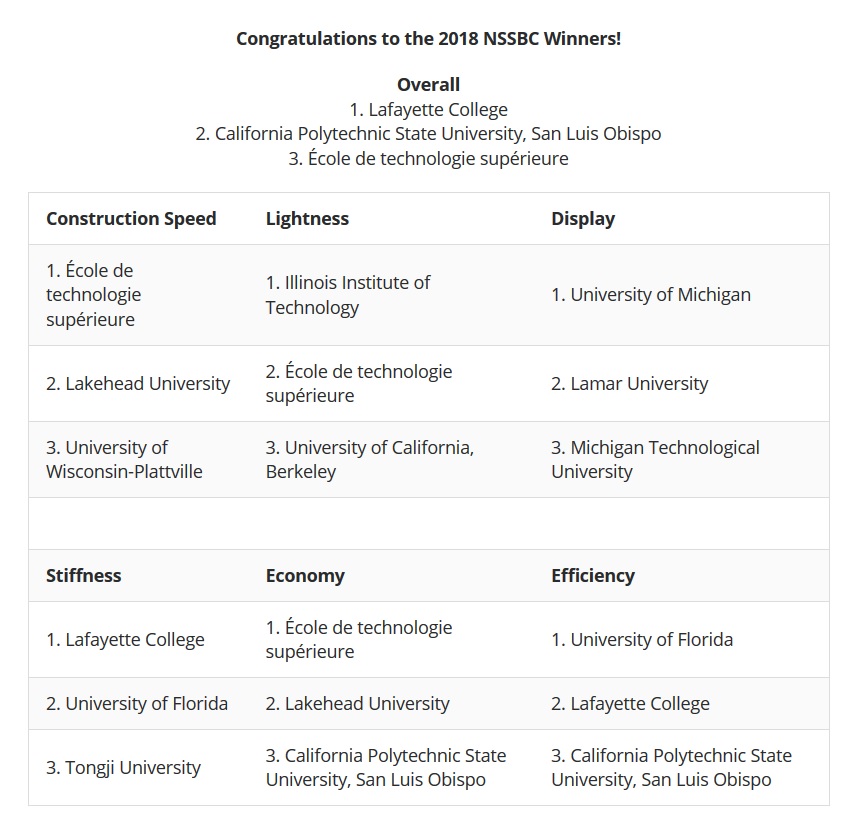 Congratulations to Ecole de technologie superieure (ETS), our 2018 CNSBC first place winning team, who ranked third overall at the NSSBC! We're very proud of all 43 teams that competed this year, including our five Canadian university teams.
The CISC is a proud sponsor of the NSSBC. Every year we look forward to supporting and witnessing the innovation that comes out of the students' year-long efforts.
Good work and see you next year!