20th CISC Quebec Steel Design Awards of Excellence
CISC Quebec Region celebrated their 20th anniversary of the Design Awards for Excellence in Steel Construction, at the "Salle des Spectacles-Cabaret" of the Casino de Montréal on Thursday, November 8, 2018.
The 20th Anniversary theme was "A TRIBUTE TO THE STEEL INDUSTRY – AN IMPORTANT LEGACY FOR QUEBEC," showcasing the leadership and contribution of the steel industry to the Quebec and the Canadian economy, as well as its North American footprint.
At this Regional annual event, organized by Hellen Christodoulou, Quebec Region Manager, Québec teams are rewarded for carrying out exceptional projects in steel, showcasing complex and innovative steel construction projects for their beauty, uniqueness and originality. Each year, professionals and key stakeholders in the world of steel construction submit their projects; 105 Nominations were received this year, out of which 38 finalists were picked and a distinguished jury of renown Architects and Engineers, selected 1 winner for each of the 12 categories.
The jury members were:
France Goyet, President & Editor INNO MAGAZINE LES GRANDS BÂTISSEURS
Michel Vaillancourt, Director General-Quebec Region ACIER LEROUX / MÉTAUX RUSSEL
Martin Houle, Architect MIRAC, Director-Founder KOLLECTIF, Associate ELEMA EXPERTS CONSEILS
Nathalie Roy, ing. Ph.D., Professor Department of Civil Engineering & Buildings Faculty of Engineering, UNIVERSITÉ DE SHERBROOKE
Julie-Anne Chayer, ing., Vice-President Services – Business Responsibility GROUPE AGÉCO
The winning projects in the 12 categories were the following: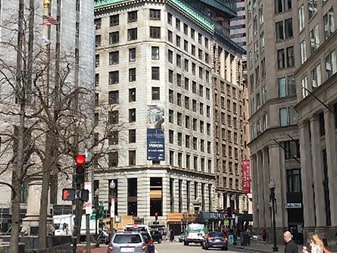 CONGRESS SQUARE BOSTON
Category: Buildings Outside Quebec
Les Constructions Beauce Atlas
Arrowstreet Architecture & Design
McNamara / Salvia
Les dessins de Structures Steltec
Consigli Construction
Related Beal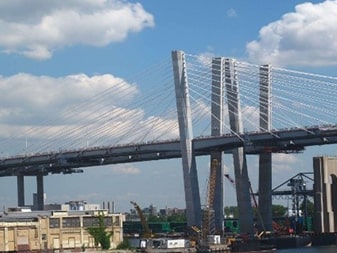 GOETHALS BRIDGE REPLACEMENT, NY
Category: Bridges Outside Quebec
Canam-ponts, une entreprise de Groupe Canam
Parsons- Bridge & Tunnel Division
Les dessins de structure Tenca
Kiewit-Weeks-Massam, AJV
The Port Authority of New York & New Jersey
Photo Credit: RJ Watson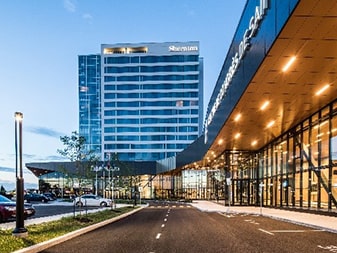 LE CENTRE DE CONGRÈS DE SAINT-HYACINTHE
Category: Commercial
Acier Sélect
Canam-bâtiments, une entreprise de Groupe Canam
NEUF Architectes / KANVA Architecture
Leroux + Cyr
VET Dessin
Decarel
Ville de Saint-Hyacinthe
Photo Credit: Alex St. Jean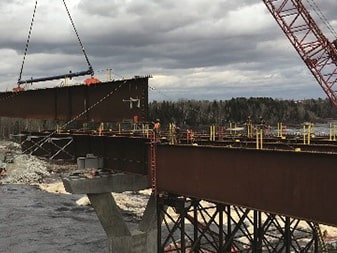 RECONSTRUCTION D'UN PONT AU-DESSUS DE LA RIVIÈRE MISTASSINI, À DOLBEAU-MISTASSINI
Category: Bridges
Construction PROCO
SNC-Lavalin
Couillard Construction
Ministère des Transports, de la
Mobilité Durable et de l'Électrification des Transports du Québec (MTMDET)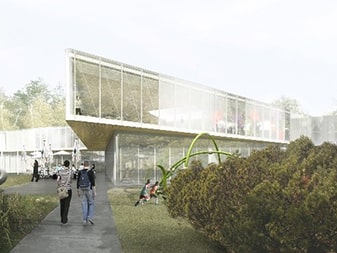 BIBLIOTHÈQUE DE PIERREFONDS -AGRANDISSEMENT ET RÉAMÉNAGEMENT
Category: Institutional
Canam-bâtiments, une entreprise de Groupe Canam
Chevalier Morales Architectes / DMA Architectes
SDK et associés
VET Dessin
Lavacon
Ville de Montréal – Arrondissement de Pierrefonds-Roxboro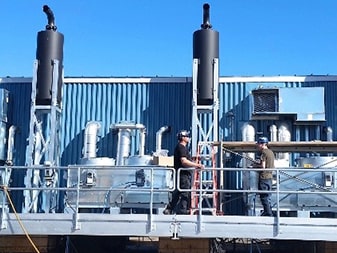 CENTRALE GRISE-FIORD, NUNAVUT
Category: Industrial
IAA Industrial Architecture Alliance
BBA
EBC
Société d'énergie Qulliq
Photo credit: Raphaël Thibodeau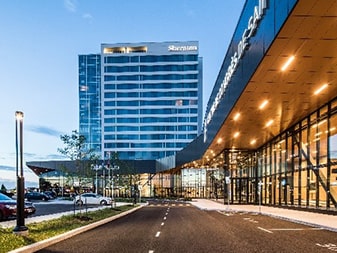 LE CENTRE DE CONGRÈS DE SAINT-HYACINTHE
Category: Young Architects/Engineers
Acier Sélect
Canam-bâtiments, une entreprise de Groupe Canam
NEUF Architectes / KANVA Architecture
Leroux + Cyr
VET Dessin
Decarel
Ville de Saint-Hyacinthe
Photo credit: Alex St. Jean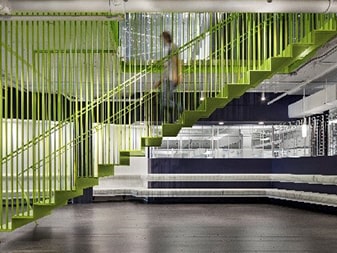 ESCALIERS BUREAUX UBISOFT
Category: Stairs/Architectural Walkways
Smith Vigeant Architectes
Groupe Conseil MPA
JCB entrepreneurs généraux
Ubisoft Montréal
Photo credit: Adrien Williams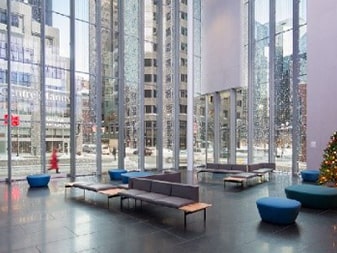 MAISON MANUVIE-GRAND HALL
Category: Erection (Ingenuity-Constructability)
Supermétal Structures
Menkès Shooner Dagenais Letourneux Architectes
NCK
Pomerleau
Ivanhoé Cambridge et Manuvie
Photo Credit: Stephane Brügger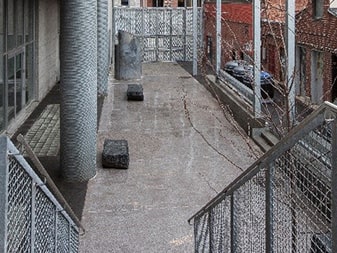 REVITALISATION DE LA COUR INTÉRIEURE DU PAVILLON DE DESIGN, UQAM
Category: Work of Art – Sculptures & Exterior Pavilions
Lapointe Magne et associés
NIP Paysage
EXP
Construction Arcade
Université du Québec à Montréal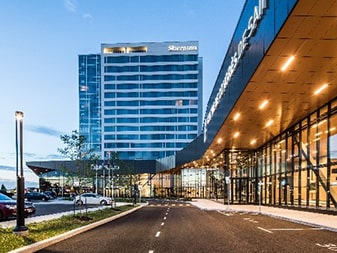 LE CENTRE DE CONGRÈS DE SAINT-HYACINTHE
Category: Jury Favorite Buildings
Acier Sélect
Canam-bâtiments, une entreprise de Groupe Canam
NEUF Architectes / KANVA Architecture
Leroux + Cyr
VET Dessin
Decarel
Ville de Saint-Hyacinthe
Photo credit: Alex St. Jean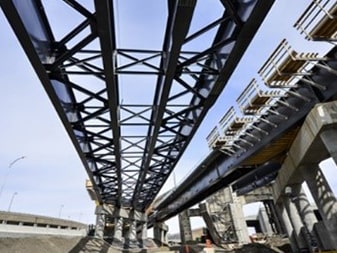 RECONSTRUCTION DE L'ÉCHANGEUR TURCOT, MONTRÉAL
Category: Jury Favorite Bridges
Supermétal Structures
Lacasse Expert-Conseil ltée / Civiliti
WSP Canada
Les dessins de structures Tenca
KPH – Turcot
Ministère des Transports, de la
Mobilité Durable et de l'Électrificationdes Transports du Québec (MTMDET)
Thank you to our sponsors