Prompt Payment
As the leading organization driving prompt payment initiatives in Canada, the CISC continues to advocate the importance of enacting prompt payment legislation, both at the federal and provincial levels.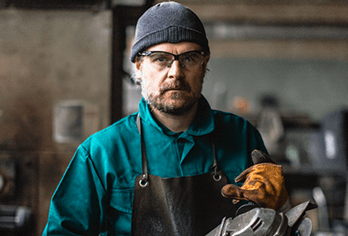 The CISC is a strong advocate for implementing legislation that ensures timely payments to Canadian contractors and sub-contractors working on construction projects across the country. Through our ongoing efforts, collaborating with industry partners, we have achieved several milestone accomplishments to date. We are seeing prompt payment and adjudication legislation being developed and implemented for the first time in Canada, ensuring that tradespeople will now be paid within a 30-day window—a huge leap forward from the current 90 days.
Our initiatives in promoting the importance of prompt payment and lobbying the need for immediate legislation has guaranteed that:
Quality companies will no longer go bankrupt due to untimely payments
Money will flow better through the construction supply chain
Companies will have the funds to invest in their businesses, meaning more hired apprentices and newer equipment
Reduced risk in business, resulting in competitive pricing in the market
We are proud to see Canada working towards finding a resolution to this systemic issue. We continue to provide support and work closely with each region's Provincial Government, as well as with the Federal government, to encourage the development of strong prompt payment legislation nationwide. There is a dire need to implement changes to the status quo to further the success of the Canadian construction industry and their tradespeople. We look forward to event more prompt payment legislation.
Ongoing developments
British Columbia Law Institute is in the process of reviewing the province's current Builders' Lien Act as part of the Builders Lien Reform Project.
As of April 2016, Alberta Infrastructure introduced prompt payment clauses in its various contracts.
The New Brunswick Legislative Services Branch is considering the addition of a prompt payment scheme and an expedited dispute resolution scheme to the Mechanics' Lien Act (1973), the main Construction Law statute in the province.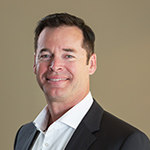 "Prompt payment legislation with adjudication is one of the most important and needed corrective measures in the Canadian construction industry. It not only provides a speedy resolution to payment disputes of the original contract, but it can also be applied to correct the dysfunctional process of approving and paying for project changes. Ontario was the first to achieve this goal and we are seeing the dominos beginning to fall across the country."
CISC continues to push for the implementation of regulations and adjudication procedures that will bring the Federal Prompt Payment Act [...]
CISC'S Campaign to Pressure the Nova Scotia Government to finally implement the regulatory and adjudication framework for the Prompt Payment [...]
The Canadian Institute of steel Construction is an active member of the NTCCC (National Trade Contractors Council of Canada) and [...]