This is a key government priority which includes a commitment to spend up to $125 billion over 10 years on federal and municipal infrastructure, including over $5.0 billion in 2016-2017. This spending is intended to rebuild Canada's infrastructure while strengthening the middle class by putting thousands to work. However, there is currently a lack of procurement policies, at all government levels, that fairly compare Canadian companies to foreign suppliers taking into consideration Canadian content, minimum wage, environmental costs (e.g. carbon policies), health and safety, public safety (standards), and the spinoff multiplier benefits to the local economy.
We urge the development of policies that require minimum Canadian and regional/local content in all government funded infrastructure projects in order to truly benefit local communities and Canada in general while respecting any existing trade obligations.
We urge the federal government to enact procurement practices that hold foreign bidders to the same standards as Canadian companies bidding for the same work (e.g. minimum wage, environmental and safety standards), and to disqualify bids coming from foreign jurisdictions that do not permit equal access to Canadian products and services.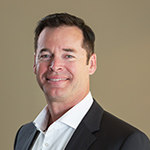 "We urge the Canadian government and all political parties to take the lead to ensure a level playing field, encourage local procurement, and preserve a free and fair trade environment that will ensure a strong and vibrant steel construction industry, contribute to meeting Canada's commitment to fight climate change, and secure the livelihood of thousands of families across Canada for generations to come."
CISC Advocacy Snapshot - COVID-19 March 26, 2020 Letter to The Honourable Jason Kenney   Re: COVID-19   Dear Premier [...]
  CISC Advocacy Snapshot - COVID-19 March 26, 2020 Letter to The Honourable Dwight Ball   Re: COVID-19   Dear [...]
  CISC Advocacy Snapshot - COVID-19 March 23, 2020 Letter to The Honourable Doug Ford, MPP   Re: COVID-19   [...]