The CISC is vigorously defending our industry against unfair trade practices for the preservation of Canadian jobs and the success of the Canadian middle class.
The CISC has been lobbying all levels of government regarding the importance of maintaining the integrity of the Canadian International Trade Tribunal's (CITT) 2017 ruling on fabricated industrial steel components (FISC). We remain actively consulting in all appeals made to the Government of Canada to ensure the interests of the construction industry is being heard and acknowledged. We are urging the federal government to enforce fair trade so that Canada, including the steel construction sector, can remain globally competitive and the Canadian middle-class can not only grow, but also strengthen.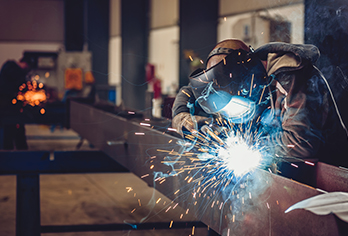 Dumping & Illegal Subsidization
Dumping occurs when an individual or number of companies from one or more countries sell into a foreign market cheaper than they sell it domestically. Dumping can also be determined against a company when they are selling below what is deemed to be a reasonable amount of profit.
An illegal subsidy is when an exporter's government is providing unfair and illegal subsidization of their domestic industry. This can be in the form of grants, assistance, rebates and even government ownership. Many of China's companies that trade around the world are government owned. Consequently, China is classified by most countries around the world as a non-market economy as a result.
World Trade Organization (WTO) sets the definitions and rules for international trade. They hear trade disputes between countries but do not enforce or penalize countries or companies for illegally trading.
The CISC and our industrial steel fabrication partners won a world precedent case on FISC  in 2017. The CITT levied anti-dumping duties of 48 per cent on China, South Korea and Spain. China was also found to be illegally subsidizing their steel fabrication industry by 50-70 per cent. This ruling granted Canada five years of protection from these countries with the possibility of renewal for another five years.
In the past year, the Canadian government has been considering granting a duty remission for LNG projects involving FISC. If granted, a remission will exempt LNG companies from duties on illegally imported steel from China at the expense of Canadian construction jobs and taxpayers' money. The adverse effects on the middle-class, and in turn, the Canadian economy, will be felt heavily if China—a proven dumping and subsidizing nation—is awarded access to Canadian construction jobs despite their illegal trade practices. Currently, as we await the pending approval of a tariff remission request by LNG Canada, all Canadian industrial construction jobs remain at risk. This decision is critical and will set a precedent for all future construction and investments in Canada.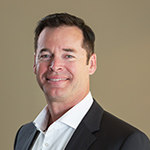 "The argument that Canadian trades don't have the expertise and that LNG Canada's project is too complex for Canada is just plain false. The real story here is that there is no place in the world where illegal dumping and subsidizing is so extreme than in China, and that is the reason why players like Shell and Petro China (partners in LNG Canada) want to import Chinese steel products. It is all about illegally cheap construction."
CISC Advocacy Snapshot - COVID-19 March 26, 2020 Letter to The Honourable Jason Kenney   Re: COVID-19   Dear Premier [...]
  CISC Advocacy Snapshot - COVID-19 March 26, 2020 Letter to The Honourable Dwight Ball   Re: COVID-19   Dear [...]
  CISC Advocacy Snapshot - COVID-19 March 23, 2020 Letter to The Honourable Doug Ford, MPP   Re: COVID-19   [...]