The Canadian government is considering granting a duty remission to LNG Canada (with one of its partners being Petro China) on fabricated steel, allowing the entire project to go to China at the expense of Canadian construction jobs and tax payers' money. The Canadian International Trade Tribunal (CITT) levied trade duties against China in June 2017 after China was proven to be illegally dumping fabricated steel into Canada at up to 48 per cent, in addition to illegally subsidizing its industry up to $2,300 per metric tonne.
Canadian trades and FISC producers have a proven track record of producing the best and most complex industrial facilities in the world, with the highest quality and safety records. It is imperative that the Canadian government stands behind our industry to prevent $40 billion of free and fair construction contracts from going offshore to a proven dumping and subsidizing nation.
The CISC is actively advocating the importance of maintaining the integrity of the CITT's original ruling and urging the federal government to recognize the importance of keeping construction in Canada.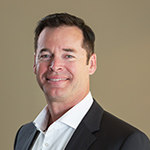 "The argument that Canadian trades don't have the expertise and that LNG Canada's project is too complex for Canada is just plain false. The real story here is that there is no place in the world where illegal dumping and subsidizing is so extreme than in China, and that is the reason why players like Shell and Petro China (partners in LNG Canada) want to import Chinese steel products. It is all about illegally cheap construction."
The CISC is the voice of the Canadian steel construction industry. We are proud to be the premier organization in [...]
NEWS RELEASE For Immediate Release MARKHAM, Ontario, August 20, 2019 — The federal government announced on August 9, [...]
The Legault government recently announced two massive construction and renovation projects: a $1 billion call for tenders for an expedited [...]