The CISC has maintained an active role in supporting and lobbying the interests of the Canadian steel construction industry during the on-going investigations by the U.S. Department of Commerce (DOC) and the International Trade Commission (ITC). As this trade case has unfolded, we've facilitated legal guidance and provided timely support for Canadian steel fabricator companies with the consultation from U.S. trade lawyers.
In February 2019, the American Institute of Steel Construction (AISC) launched a trade case on imports of fabricated structural steel (FSS) from China, Mexico and Canada. Since then, selected Canadian steel fabricators have been under review by the U.S. DOC and ITC to uncover any evidence of unfair trade in two separate investigations: anti-dumping (AD) and countervailing (CVD). The preliminary CVD determination has already been announced as of July 2019. Canada will not face any preliminary countervailing duties at this time. In their assessment, the DOC evaluated a negative determination, indicating that Canadian exporters do no receive countervailable subsidies from Canadian governments.
The U.S. DOC has been investigating the named countries to determine if governments are providing illegal financial contributions/benefits to their domestic industry that may or may not encourage exports.
As per the preliminary CVD determination, Canada was assessed at a preliminary subsidy rate of zero percent, while Mexico will get nearly 14 per cent and China will see close to 34 per cent. Consequently, cash deposits will not be collected on imports of FSS from Canada by U.S. Customs and Border Protection (CBP).
The U.S. DOC has been investigating the named countries to determine if exports going to the U.S. has been sold at market prices below normal value.
The U.S. ITC will be investigating whether the U.S. industry is being materially injured or threatened with material injury from the subject imports based on the outcome of the CVD and AD investigations.
Upon further investigation, the CISC is confident that the DOC and ITC will discover that Canadian fabricators of structural steel compete fairly in worldwide markets, including in the United States. We will continue to support and defend our industry's interests throughout these investigations.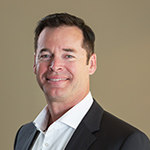 "We are pleased to demonstrate that our steel industry, alongside the Canadian governments, have been and are presently operating within the rules of the World Trade Organization (WTO)."
CISC Advocacy Snapshot - COVID-19 March 26, 2020 Letter to The Honourable Jason Kenney   Re: COVID-19   Dear Premier [...]
  CISC Advocacy Snapshot - COVID-19 March 26, 2020 Letter to The Honourable Dwight Ball   Re: COVID-19   Dear [...]
  CISC Advocacy Snapshot - COVID-19 March 23, 2020 Letter to The Honourable Doug Ford, MPP   Re: COVID-19   [...]